Identity: The Digital Trust Accelerator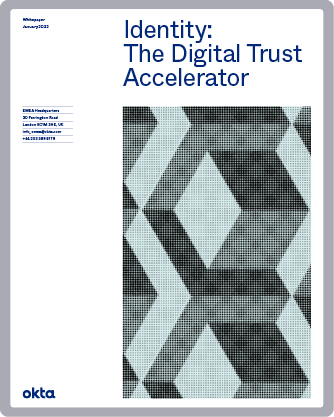 As digital services play an increasingly amplified role in our lives, both who and how we trust is changing.
Where once in-person interaction and brand reputation were the drivers of trust, now customer experience is key. Consumers and citizens alike are increasingly willing to share aspects of their digital identity in exchange for greater convenience and personalised services. However, with this shift to digital comes the challenge of redefining what relationships and interactions between customers and organisations look like in a predominantly virtual world.
Ultimately, those organisations best able to deliver trustworthy digital experiences stand to win the trust and loyalty of their customers. To do so, they'll need to build the right technology foundation.
This report covers:
The growing importance of digital experiences
How can the public sector organisations build digital trust?
Why should organisations view themselves as the 'stewards of trust'?
How can your organisation secure digital trust using CIAM?