Extensibility lets you go where you want
Okta Customer Identity Cloud, powered by Auth0, was designed with extensibility in mind. We give you the tools you need to customise your Identity product based on your needs.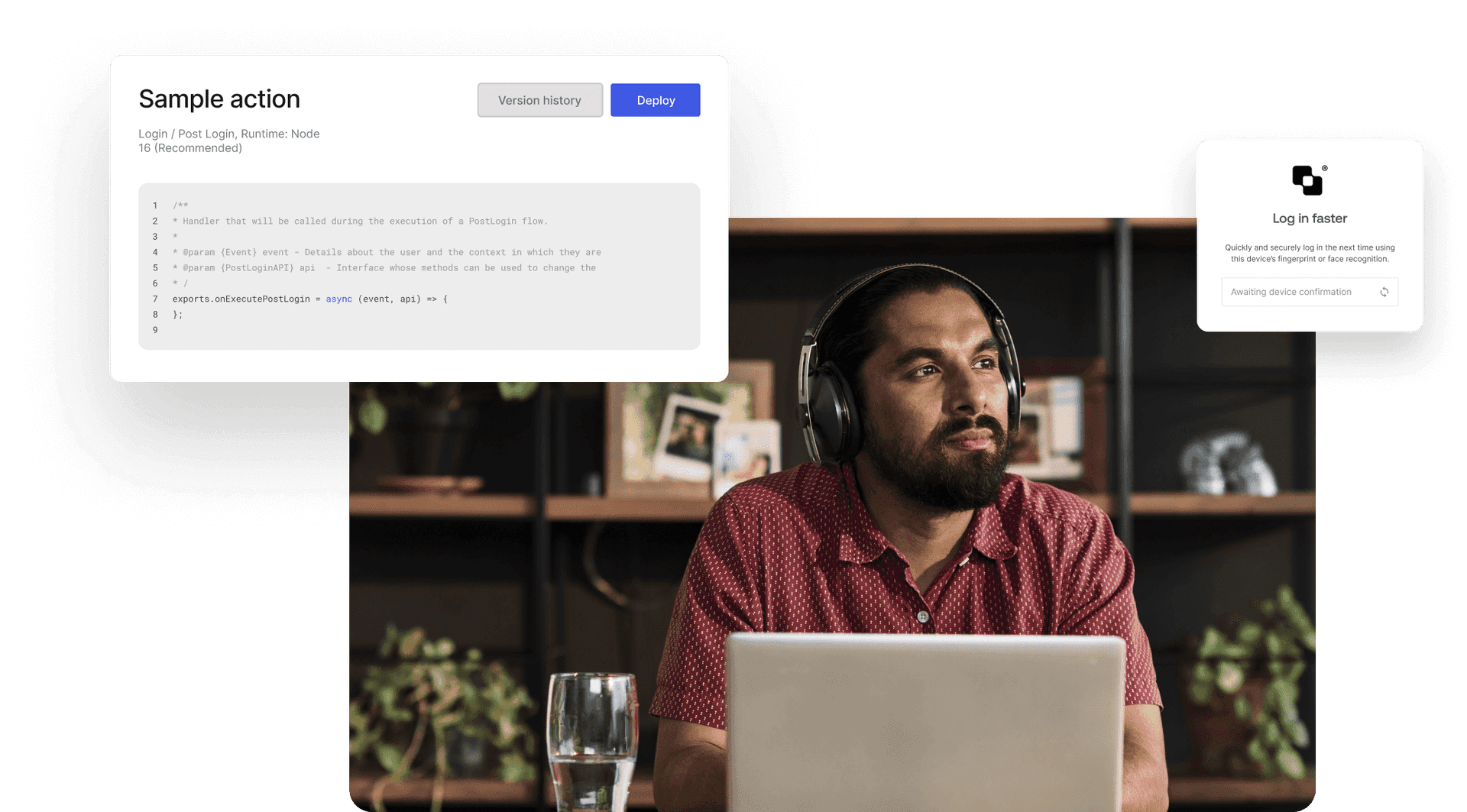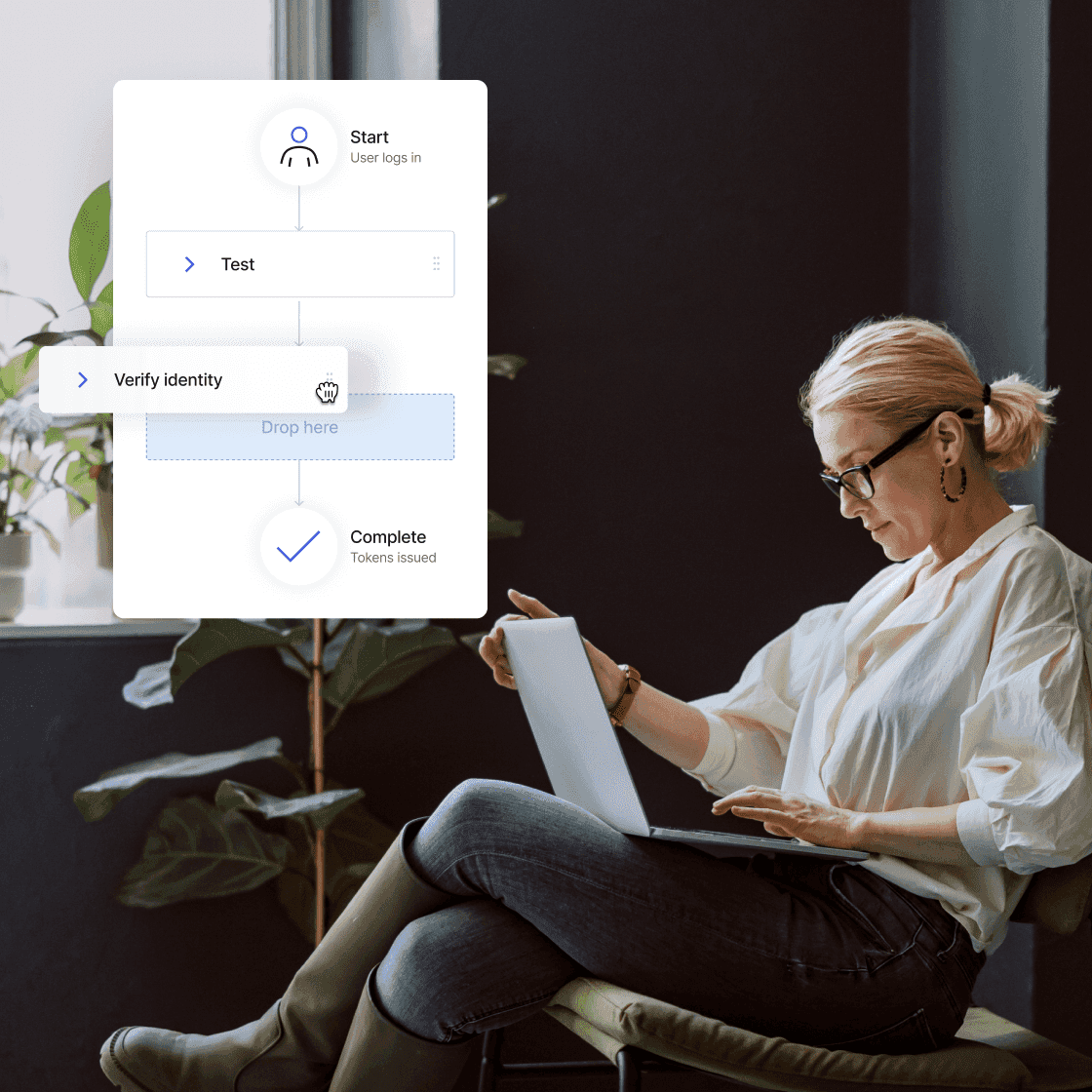 Actions
Actions, our extensibility product, offers you endless customisation of our Identity platform.
With both a low-code and pro-code offering, Actions allows you to solve complex Identity problems. It features a drag-and-drop flow editor, code editor, drafting and version control, and enhanced testing and debugging capabilities — in addition to 2,000,000 npm modules.
Actions offer the same power as Rules and Hooks, but with additional features to simplify and streamline the development experience.
Read the Actions docs ↗
Actions Integrations
Actions Integrations are low and no-code, drag-and-drop integrations. Created and maintained by our Marketplace partners, Actions Integrations allow you to easily extend your Identity solution without creating or updating custom code.
Build an Actions Integration ↗
Marketplace
Our Marketplace helps developers quickly find and add low-maintenance Actions Integrations for their applications and APIs to cover a variety of Identity use cases. Identity proofing, log streaming, CDPs, and consent management are just a few of the many Actions Integrations available on Marketplace.
Go to Marketplace ↗
Sign up for free today
Try out Actions, our next-generation extensibility platform.