Single Sign-On
The World Has Changed. Agility is Now Required. Okta is Modern SSO.
50%
reduction in login-related helpdesk calls
50%
faster for users to login and use new apps
Up to 5x
faster integration of IT of acquired businesses
Always On Single Sign-on
Reliable integration for SSO to all your web and mobile apps, with a full-featured federation engine and flexible access policy.
The Largest, Most Reliable Integration Network
Over 6,500 pre-integrated apps for single sign on and over 1000 SAML integrations.
Integration to Any App or Modern API
Integrate any web app to Okta in an instant with the Okta app integration wizard.
Okta supports OpenID Connect, the most modern way to federate web apps, native apps and single-page apps (SPAs).
Integrate any app that supports federation standards.
Integrate any web app. Just provide a URL – Okta does the rest and automatically stays up to date if the login page changes.
API security
Serve as OAuth server for securing API access from a native mobile app or a web single page app.
Federation support
Support for serving as a federation IdP or SP.
Okta also supports 3rd party gateways for legacy SSO
Flexible Policy Engine
Conditional on group, app, IP range and client
Allow access, enforce a 2nd factor or deny access
Create any number of policies
Assign apps to APIs/resources and define scopes
Set policy in Okta for a protected resource based on any number of conditions and applied to various actions
Customisable User Experience
One, user-friendly way for end-users to access all their applications, tailored to each device and fully customisable.
Web Portal
Edit or change the layout of apps.
Add and remove sections, and organise apps across sections.
Centralised end-user notifications for new apps, changed passwords and custom messages from IT.
Have a lot of apps? Quickly search and launch the app you need.
Manage credentials for a SWA app. Securely reveal a password or make an update.
Okta Browser Plugin
Cross-platform browser plugin with the same tabbed browsing UX as web portal.
Detects websites and apps that are in the Okta network and allows users to add them automatically.
Enables users to navigate directly to an app and use cloud-based single sign on through Okta.
Enable Mobile Workforce
The same identity access management experience as the web portal, in a native mobile app. Built for a mobile UX.
Customisation Options
Fully customisable login page
Embed web portal using an IFRAME
Use Okta SSO links in company portal
API that enables completely custom UX with dynamic app links per user
Secure Directory with Integration
A flexible and secure user store, integration to AD/LDAP across multiple domains and self-service AD/LDAP password reset.
Secure directory and authentication
Securely store users and passwords
Password policy with options for complexity
Group-based password policy
Rich attribute storage and transformation for supporting rich SAML and authorisation scenarios based on attributes
AD/LDAP Integration & Management
SSO Integration
Delegated authentication to AD or LDAP
AD password policy enforced with clear end-user error messages
Any number of directories or domains
Desktop and mobile SSO
SSO Management
Password management
(requires Universal Directory)
Password push to AD for Okta-mastered passwords
(requires Provisioning)
3rd Party IDP Integration
Inbound SAML and OpenID Connect from external identity providers
Real-time Security Reporting
Sophisticated search of real-time system log, with geolocation tracking, pre-built application access reports and integration with SIEMs.
Built-in Event Viewer and Reports
Powerful reporting to discover and troubleshoot security and access anomalies.
Integration with 3rd Party SIEMs
Export full system log
Access full system log via Okta API
CSV export of searched or filtered events
Adaptive Authentication
Secure access for all users with two-factor authentication via Okta Verify OTP, included for all SSO customers.
Passwordless Authentication
Enable a better end-user experience by removing passwords without compromising on strong security practices.
FastPass - Desktop SSO through biometrics with no dependency on Active Directory. Learn more › 
(Feature coming soon)
PIV & CAC Support - Native support for smart cards with a X.509 compliant certificate and key pair
Contextual Access Management
Set intelligent access and authentication policies based on login context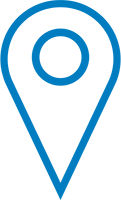 Location Context
New city, state, or country
New geo-location

Device Context
Device recognition
Device management

Network Context
New IP
Specified IP zones
Network anonymizers

Risk Context
Okta ThreatInsight: Create policies based on risk signals seen across Okta's global SSO dataset, such as high risk IP addresses
Enhanced user & admin experience
Adaptive SSO includes features that improve user experience while enhancing the security posture
Seamless enrolment: Self-service MFA enrollment during initial login
Flexible authentication: Select from a variety of end user experiences, including 1-click authentication
Simple reporting and auditing: Detailed authentication logs, such as login attempts, with preset reports for audits and easy integration with security tools
Single Sign-On
Starting at $2 per month,
per user
All products are priced per user per month, and billed annually.
Listed price is for typical use cases.
$1,500 per year contract minimum. Contract minimum does not apply to non-profit organisations.
Customer Journey
Experian employees, consumers, partners: Diverse experiences. One identity standard.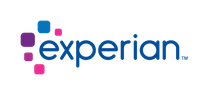 16,000
employees connected to Okta, along with all their applications