With Okta, Bakers Delight engages franchisees and drives profitability upward
savings within the first nine months of using Okta, given the new ability to seamlessly log into the supplier's portal and order flour online
reduction in the number of service desk calls related to password resets
increase in the number of franchisees that are accessing the system
IT Strategy

Engagement

Security

Expansion
Bakers Delight establishes an IT strategy centered around providing Web-enabled apps and relying on mobility for communication.
Bakers Delight uses Okta's single sign-on solution to overcome franchisees' resistance to accessing apps and to drive improvement in profitability, both for the company and the franchisees.
Okta's comprehensive identity management system proves to be a boon for ramping up company security and protecting company intellectual property.
Bakers Delight plans to continue enhancing its IT system and franchisee capabilities, securely bringing all of its systems under the Okta umbrella to drive expansion around the world.
Okta was by far the most functional solution that we could give our franchisees, and it also enabled us to provide other access that we hadn't considered giving them before.
Joanne Stubbs, CIO, Bakers Delight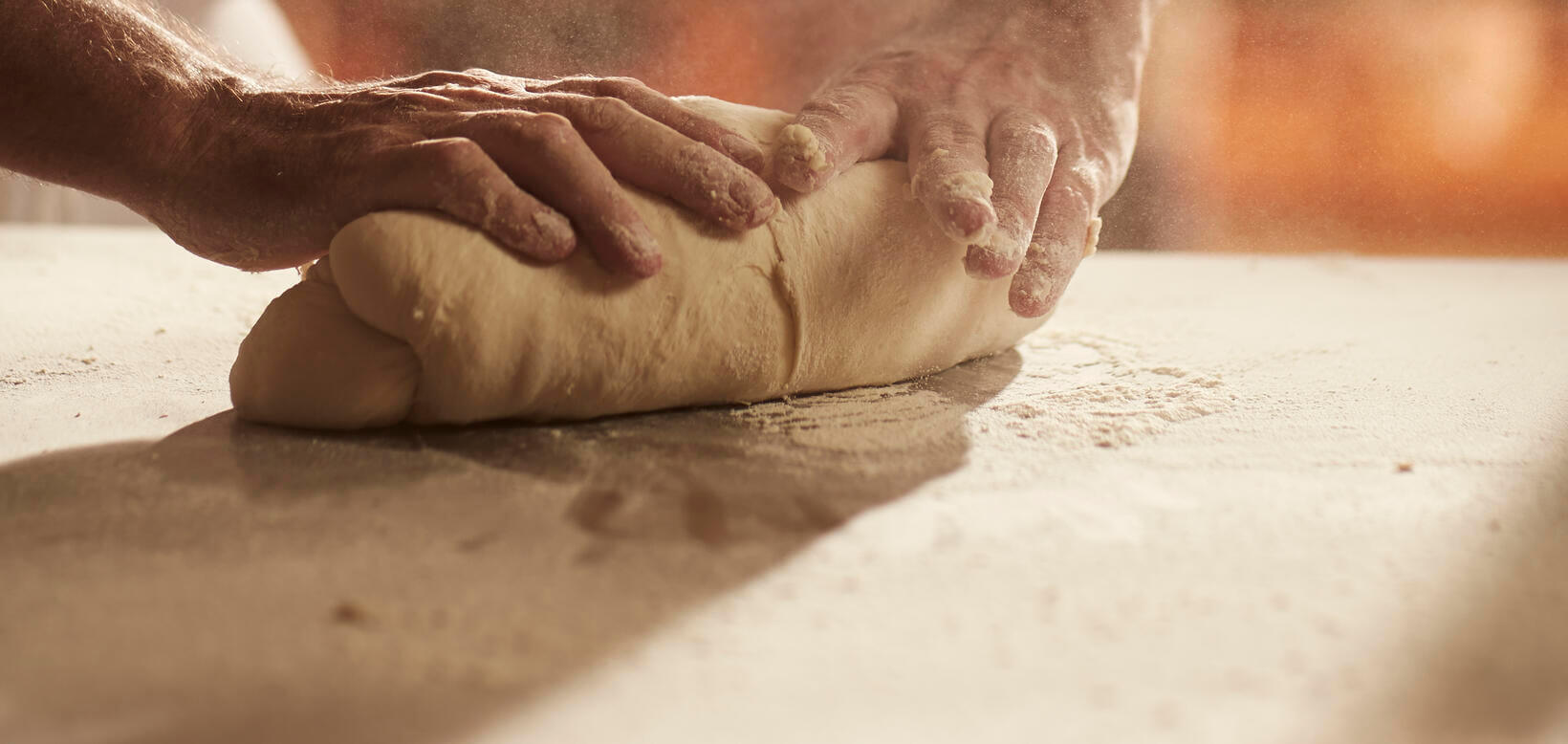 Bakers Delight's challenges from government to users
With 700 franchise bakeries worldwide and 14.6 percent of the Australian bread market, Bakers Delight faces some significant restrictions. Based on Australian legislation, Bakers Delight cannot dictate to their franchisees what hardware, software, operating systems, or applications they use, making it difficult to share information. As a result, most of the company's IT strategy has focused on delivery of Internet-based products accessible through an internal portal.
Bakers Delight's IT team recognised that many of their franchisees found it difficult to access the right systems. Therefore, they couldn't realise the full potential of their bakeries and achieve a higher level of profitability. "It's in our best interest for the franchisees to be profitable," explained Joanne Stubbs, CIO at Bakers Delight.
Another challenge for Bakers Delight was that franchisees complained constantly that they couldn't remember application passwords. The sheer volume of service calls related to forgotten passwords got out of hand.
Bakers Delight had previously used another single sign-on product. When that company went out of business, Bakers Delight was forced to evaluate alternative identity management solutions. With the evaluation, IT wanted to free themselves from concerns around security and not being able to trace things through Active Directory.
Internally, Bakers Delight uses Active Directory. However,the franchisees do not. "The bane of my existence is Active Directory," Stubbs says. "Externally, for the franchisees, we use Okta, and it's instead of Active Directory."
To complicate matters further, the Bakers Delight IT team had no say in which payroll systems their franchisees used. They had no visibility as to when a franchisee employee was hired or terminated, and security threats loomed large. IT needed to know when they could delete franchisee employees to make sure they didn't access the systems after they had disengaged from the network. There was always the risk of an employee extracting intellectual property. "The security we need around our intellectual property to protect our recipes and also our operations manual—especially in a competitive franchisee environment—is high," Stubbs revealed.
Finding Okta—and a more robust solution
A combination of frustrations led Bakers Delight to start looking for an identity solution. They wanted to give their franchisees access to the non-intellectual property components of their system and freedom from the annoyance of having to remember too many passwords. The main requirement was to have role-based access, which would make their lives easier.
Moving forward, Stubbs knew there were going to be a lot more apps they were going to introduce to franchisees, especially around online ordering from suppliers. In fact, that was the issue that sparked their search for a solution.
Along that vein, to ensure that Bakers Delight's franchisees provide excellent customer service to their external customers, IT wanted to provide franchisees with excellent customer service. "It's been my aim to ensure that IT provides franchisees with a better experience in the longer term. We want to make their lives easier so they can concentrate on providing good customer service to our customers who, in turn, will buy more bread from us," Stubbs says.
Another impetus for finding a new identity solution had to do with Manildra, which supplies all of Bakers Delight's flour at wholesale prices. It's critical to be able to provide the franchisees with a reasonable cost for flour. But Manildra complained they would have to keep increasing franchisees' costs They had made a practice of calling each franchisee twice a week to find out how much more flour the franchisee would like to order. Now they wanted to cover the cost of the service desk calls. "They were calling every bakery twice a week, and when you have 600 of them throughout Australia, that's an onerous task," Stubbs lamented.
Seeking profit and security improvements, selecting Okta
Whenever Bakers Delight considers a new project, they run a cost-benefit and return on investment analysis. The numbers looked good for Okta. "Our case to our CEO for using Okta was that it lessened the risk of our intellectual property being exploited," Stubbs explained.
Stubbs knew they needed to find a solution that not only made apps interesting for franchisees, but were also easy to get to. One of the main reasons IT chose Okta was that it was easy to move from their previous single sign-on system to the new solution. For the franchisees, the way they used the system was similar. "As long as we didn't have to do a lot of training to get them to move from one product to the other, then that was one of our key deciding factors for choosing the system," Stubbs asserted.
By far, Bakers Delight's IT team saw Okta as the most functional solution they could give their franchisees. Stubbs could also see that there was extra functionality they could get out of Okta, which would allow them to expand services to staff within the franchise network.
Okta simplifies online access for franchisees
Easy access, higher interest
Bakers Delight now delivers franchisees an easy way to access applications and ensure their interest in them through single sign-on. IT uses their new reporting functionality to determine who has logged in at any given time and for troubleshooting problems.
One of the cost benefits of implementing the single sign-on solution was that the volume of calls related to password resets dropped precipitously. Bakers Delight was surprised to find they'd met their goal of a 50 percent reduction in calls over the course of nine months. At the same time, access to their system shot up by 50 percent.
The franchisees were happy when Bakers Delight introduced Okta to them. They were thrilled to have single sign-on and were up and running in a few days. But now they also wanted to be able to share some—but not all—information with their staff. For instance, they didn't want everyone to see some of their financials and profitability numbers.
Secure access to more information
Stubbs could see that it was now possible to segregate different roles within the business. Certain groups of staff at the store level had access to only certain applications that they didn't consider high risk if the franchisees didn't tell them that a staff member was no longer with the organisation. They'd found an answer to their security concerns, as they could now control access and better monitor who had access to their systems.
Through Okta, Bakers Delight provided the franchisees with access to the back office of their point-of-sale system. Franchisees are able to extract reports for their bakeries and understand what products they've sold at any given time. "The more access we could give them to those systems, the more training we could give them, the higher the profitability would be, and the better it was for us," Stubbs explained.
Maintaining control, improving security
Stubbs was relieved to have found a way to maintain control over the apps IT provides to the franchisees. "Our strategy is to keep our core systems internal so that we have full flexibility over all our reporting, because that's what drives our business."
As Bakers Delight rolls out a new payment system, new hardware and new switches to every bakery, the team will be able to securely access statistics and reporting on those systems through Okta. With Okta, Bakers Delight is transforming the way they do business around the world.
Dramatic cost savings
Stubbs recognised that it was not only possible IT could to motivate franchisees, but to cut their costs as well. IT provided franchisees with an electronic ordering system, which meant their flour provider no longer had to call franchisees. "We even used Okta to incentivise our franchisees to order online," Stubbs asserted. By ordering flour online—the primary ingredient in baking bread—franchisees get a cost reduction in their flour purchase prices.
They've now cut off all phone-ordering connections, resulting in a half a million dollars in savings within the first three months.
Higher productivity
Bakers Delight has realised unexpected benefits. The time savings and rise in productivity have been astounding. They've found a way to captivate their franchisees' attention and motivate them to use the IT system to cut costs and push for higher profitability. Everybody wins.
About Bakers Delight
Bakers Delight, or COBS Bread, is a franchise-operated bakery chain that bakes fresh bread on premises every day and sells it from the same retail outlet. Over the past 35 years, this Australian-owned company, has grown to over 700 bakeries across four countries, serving two million customers each week.