Pret A Manger: Integrated access and identity solution delivers for global sandwich chain
integrated with Okta to accelerate automation and reduce IT overhead
12,000 employees across 573 locations
use Single Sign-On and Multi-Factor Authentication to work from any device
to conclude a successful proof of concept involving complex on-premises and SaaS integrations
A technology assessment led by business growth

Selecting the right ingredients to freshen up internal processes

Creating 12,000 user identities with Okta

Becoming truly agile

Simplifying processes so employees can focus on the customer
A technology assessment led by business growth
The technology setup of Pret A Manger grew according to need, alongside the cafe chain itself. But by 2018, the diverse combination of on-premises systems, custom-made applications, and SaaS solutions, which required a lot of time to manually manage and keep up-to-date, struggled to keep pace with the growth of the business.
Selecting the right ingredients to freshen up internal processes
For the global retailer, the answer to keeping growth strong while supporting the operations of its 573 shops was automation. In 2018, it turned to Okta to improve and streamline internal practices around identity and access management and to reduce IT friction for employees who need to access applications for work.
Creating 12,000 user identities with Okta
Working with a Customer Success Manager to ensure a smooth implementation, Pret A Manger established Universal Directory as its main identity repository and deployed Lifecycle Management to automate application provisioning. API Access Management authenticates users for its custom-made application, while Single Sign-On and Multi-Factor Authentication enable 12,000 Pret employees to access their work tools securely, from any device.
In 2020, when the COVID-19 pandemic hit, Pret A Manger was ready with all user identities and 35 applications fully up and running on Okta. This enabled the retailer to maintain business continuity by deploying and provisioning new applications within hours to support remote working for head office users.
Simplifying processes so employees can focus on the customer
Since its Okta deployment, Pret A Manger has established identity and access management practices that fully support its approach to technology, which aims to continue simplifying processes for shop staff as much as possible so they can focus on delivering fresh and hearty food - and customer experiences.
We saw immediate improvements once we started using Okta Single Sign-On. Automated password management and a single place to log in really changed people's lives for the better, both in the shops and in the backend of the business.
Saville Midgley, Global Head of Infrastructure, Pret A Manger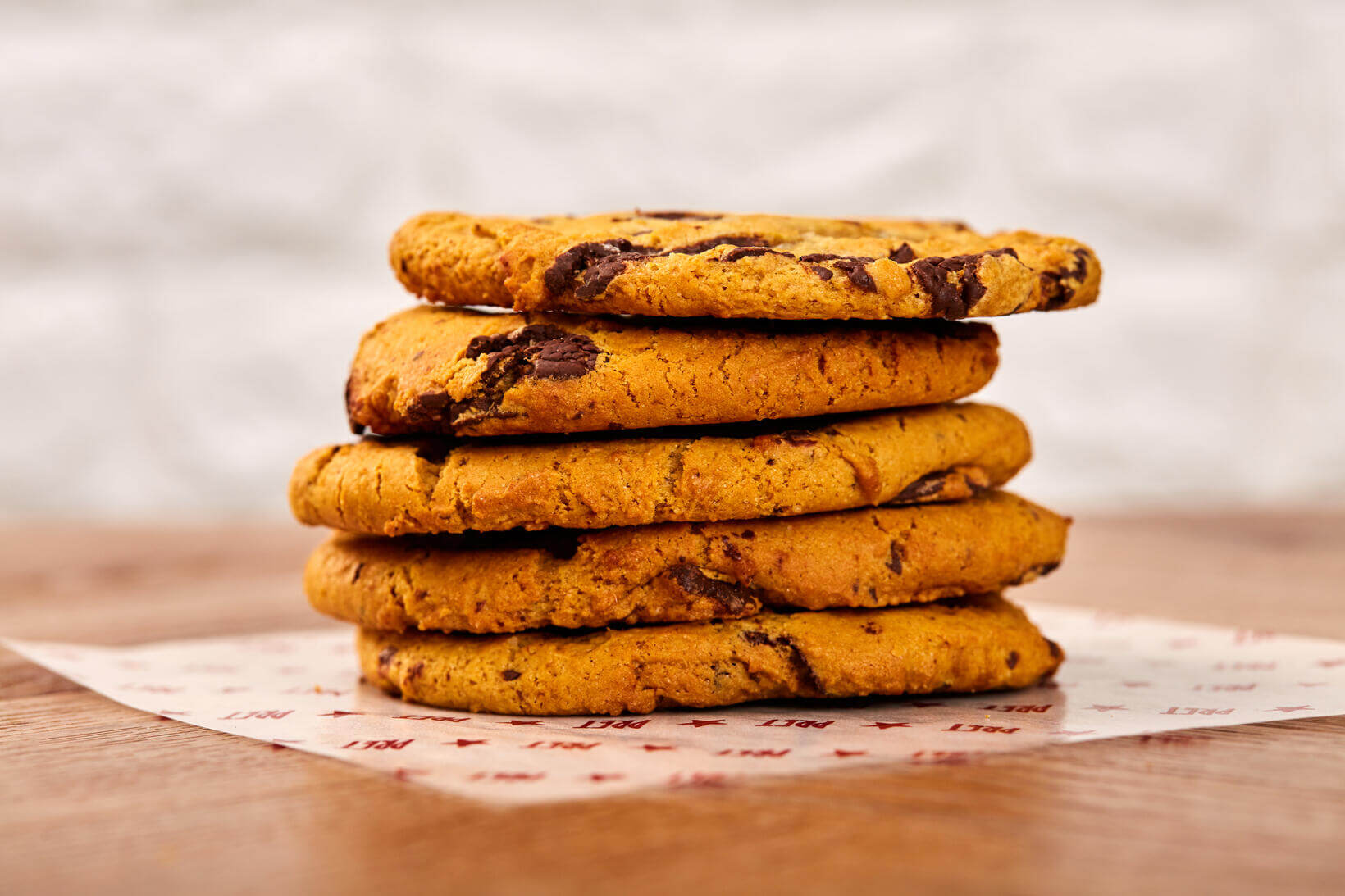 Benefits
35 applications integrated with Okta to automate provisioning and free Pret's IT team from manual management tasks
12,000 employees across 573 locations use Single Sign-On and Multi-Factor Authentication to easily and securely access work apps
When COVID-19 hit, Pret enabled remote work by using Okta to deploy and provision new applications within hours
Pret uses Okta to boost agility by reducing IT friction for shop staff so they can focus on customers
Ever since Pret A Manger opened its doors in 1986, its mission has been simple: to serve fresh food and do the right thing. The cafe chain offers quality handmade food that's practical for takeaway, from filled baguettes and classic French pastries to salads, soups, and organic coffee. To make that possible, each of its 573 stores prepares every product, every day, in its own kitchen. And the company is focused on giving back to the community in more ways than one; at the end of each day, anything unsold goes to charity, and the company's social efforts include a Coffee Fund that supports the next generation of farmers. It's no wonder Pret A Manger ranks as the consumer favourite in the UK, where it's fondly nicknamed Pret. 
Today, the business also spans locations far beyond its London heartlands, including the US, Asia, and Europe. Helping every Pret shop to deliver on the mission, "to serve fresh food and do the right thing," and to serve customers within 60 seconds of them walking into a branch, is a support team operating from the retailer's headquarters in London. There, technology is carefully selected, tested, and implemented before being rolled out globally to improve processes and ensure that employees can work as smoothly as possible.
 
"Being the general manager of a Pret shop isn't easy," says Saville Midgley, Global Head of Infrastructure at Pret A Manger. "They have to make many decisions very quickly to ensure that everything is sailing smoothly all the time, from supporting staff behind the tills, to keeping shelves stocked, to delivering the efficient customer service that Pret is known for. So, from a technology perspective, the more we can automate and simplify things for staff, the better," he explains.
Saville and his team knew they needed to automate manual IT processes around identity and access management. The solution also needed to be compatible with Pret's diverse technological environment. To make it happen, in 2018 they turned to Okta.
"We were introduced to Okta by our cybersecurity partner in 2018. Until that point, I had never heard of a single solution with so many integrations," Saville recalls. "Okta's promise to reduce IT friction for users really resonates with us because, in retail, we need to work as slim, agile teams. Selecting the right tools to simplify our processes as much as possible is key in helping us do that," he says of the decision. 
The right ingredients to freshen up internal processes
Like the chain itself, Pret's technology setup has grown gradually, according to need. It is a diverse, hybrid environment composed of SaaS, custom-made applications, and on-premises legacy systems that serve all aspects of the business, from HR to in-store processes. But managing each of these systems in isolation demanded a lot of time, manual work, and custom scripting. 
Suppliers in need of Pret's resources had to be manually granted access to the relevant system. If Pret changed suppliers, those identities had to be manually tracked and updated across all systems. Similarly, shop employees who needed access to specific applications relied on helpdesk support from Pret's IT team, who manually created generic identities for each branch and helped team members with anything from password reset to implementing new tools. "It wasn't a straightforward process," recalls Saville. "And as Pret quickly expanded, getting helpdesk support calls from every branch became unsustainable. Simple things such as password resets could easily escalate into a big efficiency problem, not to mention that we needed a stronger access management system from a security perspective," he explains. 
At around the same time that Saville and his team were focused on addressing this,  Pret was about to implement a brand new HR system from Workday. This presented an opportunity to create individual user identities for each of its 12,000 global employees, enabling them to access the tools and information they need from any Pret branch with a personalised corporate account and self-serve password resets. Besides, Saville's team was facing challenges to integrate SaaS solutions with the legacy-based product used at the time to manage the identities of head-office users. It was time to change Pret's approach to identity and access management altogether.
To determine whether Okta was the right tool for the job, Pret started by conducting a proof of concept in its head office and a few UK branches. This involved testing Okta's compatibility with solutions that are key for Pret's daily operations, including its custom-made intranet, and measuring how efficient it would be to use Okta to provision these applications for different user groups across the business. Pret also gathered feedback around Okta's usability from head office users, shop staff, and store managers. In under two weeks, Okta was set up and ready to go; trials during the proof of concept brought the whole project up to around one month.
Happy with the results and feedback, Pret ensured a smooth global rollout by working with a designated Customer Success Manager who was always on hand to offer technical support and strategic advice, ensuring that Pret was well equipped to successfully run the implementation internally. "Most of my team became Okta experts at some stage of our journey thanks to the direct technical support we received from Okta," shares Saville. 
"Previously, implementations that involved integrating our on-premises and SaaS solutions were very complex, it could take days for us to work out the configuration between both sides. So we weren't expecting our Okta implementation to be so fast," Saville recalls. "We were impressed with the ease and speed of our Okta rollout. It was a huge success factor for us, right from the start."
Enabling agility through automation
The first step was to establish a new identity directory for Pret that could automate the provisioning and de-provisioning of users through its new HR system. Universal Directory was selected to bridge the gap between HR and IT, becoming Pret's main identity directory. It stores and synchronises users, passwords, and attributes from multiple applications and sources in one single repository, keeping all systems up to date even as employees change departments or join and leave the company, and freeing up Pret's IT team from this management task. 
Next, Lifecycle Management was implemented to further reduce IT maintenance overhead by automating application provisioning for business users. API Access Management was then integrated with Pret's custom application, which calls on an API to authenticate users based on Universal Directory, where all 12,000 global Pret employees now have identities stored.
With the backend of the business running smoothly, Pret rolled out Single Sign-On to further simplify processes for all Pret staff by giving them access to the applications and tools they need through just one portal. With a user-friendly layer of Multi-Factor Authentication, Pret also introduced new security practices that support end-user productivity. 
"We saw immediate improvements once we started using Okta Single Sign-On. Automated password management and a single place to log in really changed people's lives for the better, both in the shops and in the backend of the business," says Saville.
Simplifying things for staff so they can focus on the customer
By the start of 2020, Pret was fully up and running with Okta, with 35 applications integrated to accelerate automation and minimise IT overhead. But when the COVID-19 pandemic hit, the retailer needed to make new adjustments to enable employees to continue working from home. This entailed deploying additional services rapidly for extra users who previously worked alongside each other in the head office and now needed to communicate remotely. 
"There were various applications we needed to deploy, but also central systems that we needed to give access to users, such as virtual desktops. We were able to do all of that very quickly by provisioning identities from Okta, instantaneously allowing the relevant users into those applications. We then sent out 'how-to' guides to support them during the transition, and that was it," Saville explains. "Okta was instrumental in helping us deploy all that we needed seamlessly, in a matter of hours. It was extraordinary what we were able to do in such a short time," he shares.
Working closely with Okta, Pret A Manger has established identity and access management practices that fully support its approach to technology. An approach that enables it to be fully immersed in its lively shops and kitchens, where both customer experiences and food are fresh and hearty.
"Pret shops are the heart of our business, so we must ensure that they're always running optimally. From a technology perspective, this means selecting reliable, fast, and easy-to-use tools that let our employees focus on our customers. Okta ticks all those boxes. It truly simplifies things for us," Saville concludes.