Protect your company from cyber attacks using Okta Insights
Harness the power of data to drive positive security outcomes
Okta Insights is the business solutions for identity theft: leverage data from the Okta customer network, admins, and end-users to protect you and your company from cybercrime and identity theft.
Difficulty in stopping credential stuffing, phishing and other identity attacks
Attackers frequently leverage stolen credentials to find search for insecure authentication end-points.  Blacklisting has limited efficacy from sophisticated attackers and does not stop attacks at the pre-auth level.
Poor security practices and policies lead to security blindspots
Multiple security solutions to enhance their security posture create security and policy complexity leading to security gaps and blind spots for admins, which results in decreased security posture for the organization.
Attackers targeted the least secure identity link
Cyber security attacks on your business are hard to detect. Attackers impersonate a legitimate user to enroll or reset a credential or log in from a new or previously unseen device.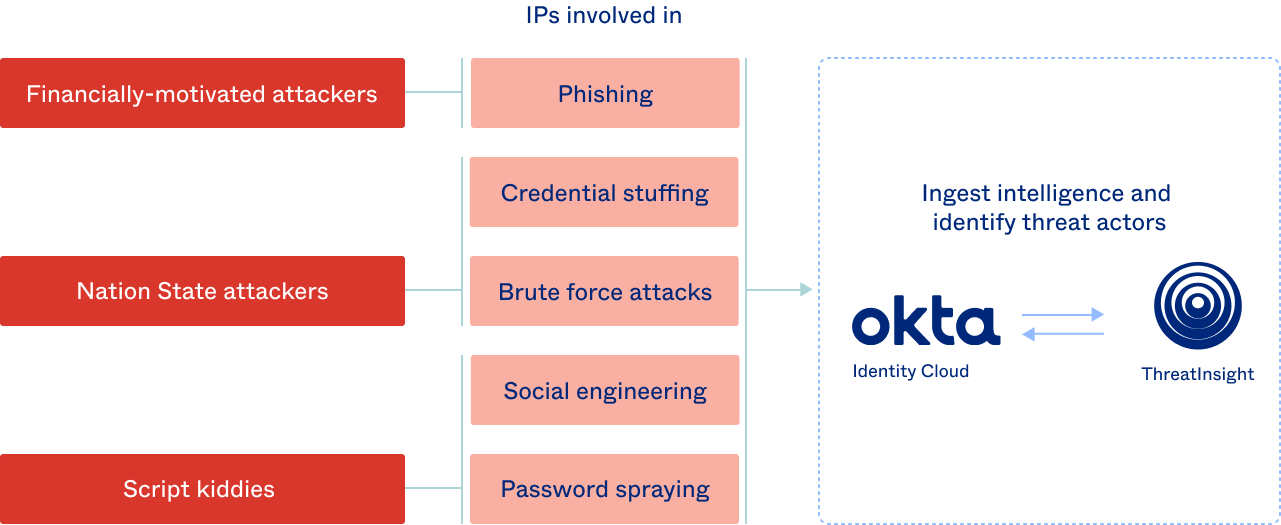 Okta ThreatInsight is evaluated at the service level, pre-authentication