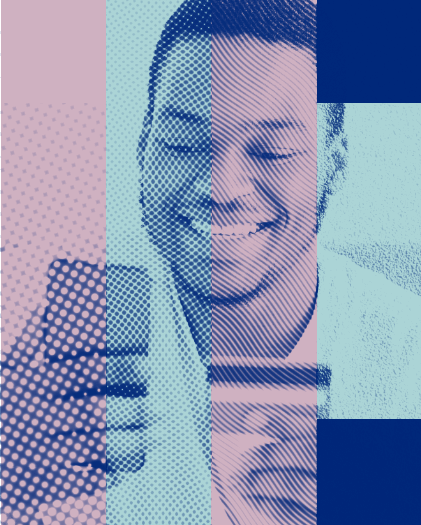 Embracing the retail revolution
Retail was already in revolution before the pandemic hit, driven by the proliferation of smart devices. With signs of a sustained shift to online, digital transformation is something retailers can no longer choose to ignore. At its heart is a modern identity ecosystem, connecting employees, partners and customers to the right services at the right time, seamlessly and securely.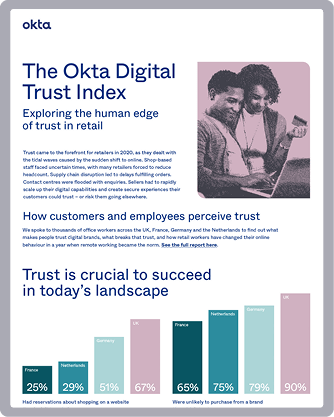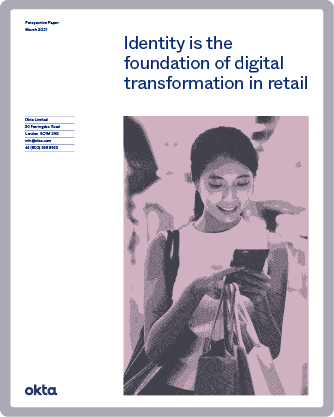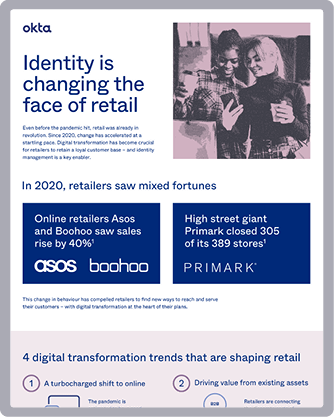 Ready to start your digital
transformation journey?
Let Okta's identity solutions be your foundation for securely connecting customers, suppliers and employees.