Cuebiq Builds a Strong, Scalable Foundation with Okta
Scaling up

Making connections

Simple, secure access

The right tools for the job
Cuebiq, a consumer insights and measurement company, helps brands measure and increase the impact their digital marketing campaigns are making on the real world. It's a valuable service—and the company has grown significantly since it was founded in 2011. As the company continued to expand, however, its IT environment, which was primarily made up of disparate cloud-based solutions, made it difficult to scale while maintaining a delicate balance of security and usability. 
The company decided to pull its IT environment together with a series of strong identity solutions. After a significant amount of market research and a proof-of-concept, Cuebiq chose Okta's Universal Directory, Single Sign-On, Multi-Factor Authentication, and Lifecycle Management. The company was particularly impressed by the Okta Integration Network, which allows it to quickly snap new apps on and off as the company's needs continue to change. 
Cuebiq centralised its environment by building employee profiles in Universal Directory and deploying Single Sign-On. Afterwards, employees were able to access a number of major apps, including G Suite and Amazon Web Services, through a single dashboard. Next, the company rolled out Multi-Factor Authentication, which added a strong—and flexible—layer of security across the entire environment.
The right tools for the job
Once Cuebiq had a strong identity foundation in place, it automated the provisioning process by pairing its HR system with Lifecycle Management. This ensures that employees always have access to the IT solutions their roles require, while restricting  unnecessary access to sensitive information. By automating this process, the company has increased employee productivity, reduced the provisioning workload for IT, and strengthened Cuebiq's security posture.
We're a start-up that's scaling up, so we need a lot of applications that can be integrated and a lot of flexibility. And Okta provides us with that.
Nicola Mutti, Head of Security, Cuebiq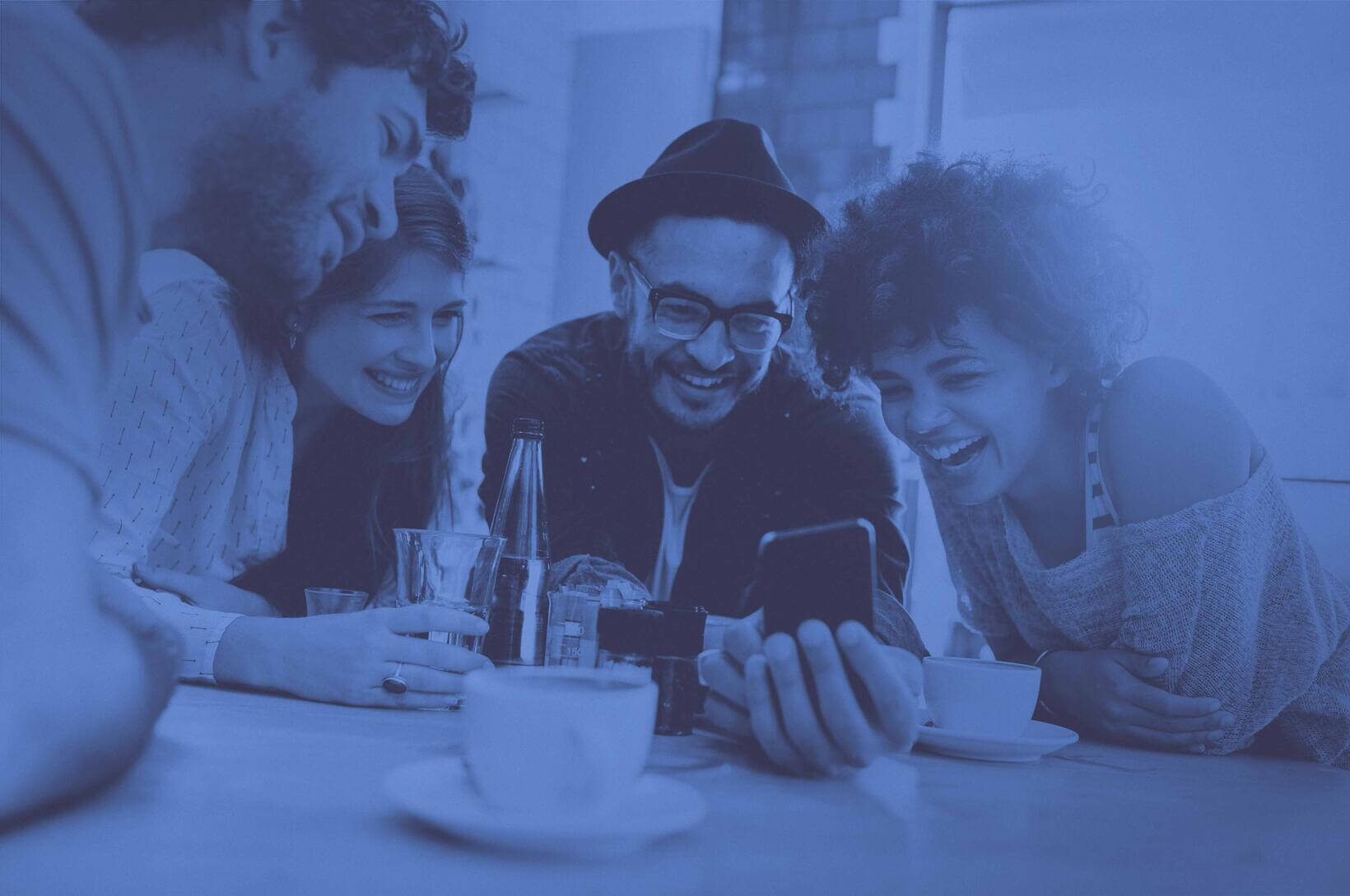 Start-up success
Without the right tools, it can be difficult for businesses to determine how their marketing investments impact customer decisions. In 2016, Cuebiq was founded to bridge that knowledge gap—and now, the company provides consumer insights and measurement to more than 3,200 different brands, agencies, tech companies, and media owners.
"Imagine you're running a cross-channel campaign across digital, TV, OOH, and radio," says Walter Ferrara, Cuebiq's Chief Information Security Officer. "Cuebiq allows you to see whether or not your campaign is changing consumer behavior and driving consumers to the store, and gives you the ability to optimise performance based on those insights."
Driven by Cuebiq's machine learning algorithm, Cuebiq's platform provides marketers with actionable insights, such as the incremental number of store visits made by consumers exposed to ads, brand lift, visitation insights based on time of day and time spent in store, and more.
The company began with 20 employees working in New York and Milan. Now, the company has grown substantially, with a total of over 160 employees, two new offices in Chicago and San Francisco, and an expanded R&D centre in Milan.
"Our goal is to solve our customers' most pressing challenges, and to disrupt the industry by finding better, smarter ways to do it," says Ferrara. "How did we achieve this objective? In addition to investing in machine learning, we also invest in human intelligence, bringing in top-notch mathematicians, statisticians, engineers, and business experts."
The drive to centralise
As Cuebiq grew, it began to experience a number of IT challenges. The most pressing challenge was related to scalability, and it had the potential to affect both engineers and customers. There was an enormous amount of data to be processed, and customers wanted to be able to gain insights as quickly as possible. Providing customers with speedy and accurate results without overburdening employees required several teams to work together efficiently and securely.
Cuebiq handles a significant amount of sensitive data, so maintaining a high level of security is critical—but the company didn't want to introduce new security measures that would make it harder for employees to do their jobs. "Our idea was to find a good compromise that would actually speed up their workday while keeping customer data secure," says Giuseppe Altomonte - Security Architect.
The manual provisioning process also presented a challenge. The company's cloud-based environment didn't have a single point of truth, so it was time-consuming and expensive to manage access for employees as they joined, switched roles, or left the company.
"We needed a way to centrally manage all of our users and the apps they have access to," says Nicola Mutti, Cuebiq's head of security. "It's a challenge for every company. Access is one of the most difficult things to manage, and it's probably one of the riskiest too. If an employee leaves and you forget to close the account, it's very easy to exploit that kind of vulnerability."
It was a risk Cuebiq simply can't afford. To ensure the strongest protection possible, while maintaining a great user experience, the company needed a single point of truth that would pull together its cloud apps. A centralised environment would make it easier for the company to control employee access to cloud-based and on-premises apps.
Searching for scalability
Cuebiq began looking for an identity partner with a strong commitment to security and usability, and the flexibility to grow with the company. The company began by checking the Gartner Magic Quadrant for Access Management, where it discovered that Okta had been recognised as an industry leader. Cuebiq was also impressed by the Okta Integration Network catalogue, which includes 6,000 pre-built app integrations.
"It was very important to be able to access integrations for a lot of applications, because we are in growth mode," says Mutti. "We couldn't choose a solution that could only integrate with 15 apps when we plan to have 300. We wanted our solution to have thousands of pre-built applications, because we're scaling up. And the Okta Integration Network provides that."
These pre-built connectors would also save Cuebiq a significant amount of time and money—resources the company would normally have to spend developing custom integrations. "That meant a lot to us, because when we buy new solutions, we can simply integrate using advanced authentication protocol—essentially, with a single click," says Altomonte.
After Cuebiq completed a market analysis, Okta was still in the lead. After a successful proof-of-concept, Cuebiq purchased a series of Okta's Workforce Identity Products, including Universal Directory, Single Sign-On (SSO), Multi-Factor Authentication (MFA), and Lifecycle Management.
Bringing people together
Cuebiq started working towards centralisation almost immediately, by adding employee profiles to Universal Directory. Next, the company deployed SSO and integrated major applications, including G Suite and Amazon Web Services (AWS).
Once that process was complete, Cuebiq employees were able to access a lot of the tools they needed to do their jobs simply by signing into Okta. Employees were so pleased with the user experience that they began asking Cuebiq to integrate additional apps.
"Before Okta, we didn't have a procurement process for applications. Now, one of our first requirements for new apps is that they have to be able to support Okta's SSO," says Altomonte. "It's a way for us to enable our coworkers so they can do their work properly. We're helping them streamline their day-to-day instead of adding complexity to their work."
The entire process was incredibly efficient, with Cuebiq integrating approximately 15 apps within just a few months. This included the time it took the company to complete its proof-of-concept. Now, it takes less than an hour to integrate a new app.
"The Okta Integration Network helps Cuebiq quickly integrate almost any application we choose," says Mutti. "It's a great value, and it's really simplified the overall application integration process."
Safe and secure
Once Cuebiq's environment was centralised and employees were set up with simplified access to their apps, Cuebiq deployed MFA—the next step in a strong Zero Trust strategy designed to protect all user identities, devices, and apps. MFA played a significant part in that strategy by adding a flexible layer of protection across the entire environment.
"Okta is perfect for our needs because, with employee devices involved, the perimeter can be fuzzy," says Altomonte. "It's important to define our boundaries and protect any company data that can be accessed from an employee's personal device. We can't trust a device by default, so this is where our Zero Trust approach comes in."
With MFA in place, and Google Authenticator set up as a factor, Cuebiq's environment is set up to remain secure, even if an employee's credentials are stolen. Because of this, the company prompts for a second factor whenever a user tries to sign on from outside the network perimeter.
"MFA is critical because the cloud applications we use are, by definition, accessible from the internet," says Altomonte. "Now, if we log into our Okta dashboard, we see thousands of double authentications every day. AWS supports a SAML authentication integration with Okta, so it all works very smoothly. Forcing employees to authenticate through Okta keeps most of our critical applications very secure."
Precise provisioning
The company continued to strengthen its Zero Trust security model by setting up HR-driven IT provisioning. Now that Cuebiq has linked its HR systems to Okta's Lifecycle Management, whenever an HR change is made to an employee account, that employee is automatically provisioned with all the digital tools they need to work in their new role—and nothing extra.
While new Cuebiq employees benefit from having access to business-critical solutions on their first day, setting up HR as a master also protects Cuebiq when employees leave the company.
"It is very easy for us to deactivate an account when needed, remotely," says Mutti. "We save a lot of time in security operations because these operations must be done—account management is one of the riskiest parts of IT security. Okta makes it all much quicker and simpler."
Now, Cuebiq is able to continue growing without sacrificing security or causing friction for employees. IT teams can focus on driving the business forward instead of spending time resetting passwords, provisioning apps, and building custom integrations. Most importantly, Cuebiq's customers can trust that their valuable data is protected and secure.
About Cuebiq
Cuebiq is a leading consumer insights and measurement company, providing brands and marketers with a trusted, high-quality, and transparent currency for offline visitation data to map and measure the consumer journey. With Cuebiq's first-party, location-based analytics and measurement, clients can understand how their marketing activations are influencing consumer behavior and decrease their cost per incremental visit to store.
Cuebiq is at the forefront of industry privacy standards, follows a privacy-compliant framework in its data collection, and is one of the very first location providers certified by leading privacy association, NAI.