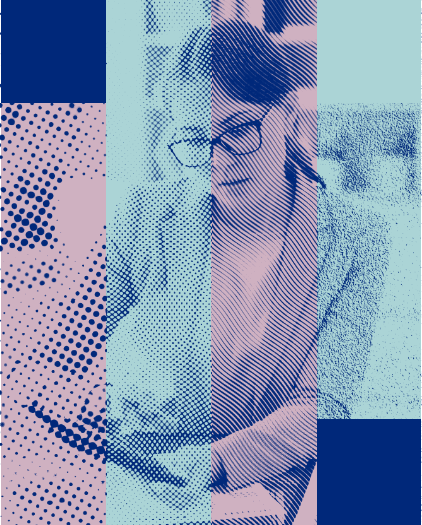 Agile cyber security for financial services: secure your IT, innovate faster
Agility wins in the fast-moving world of financial services – but FinTech's data is some of the most valuable in the world, and must be protected from cyber attacks at all costs. Secure your IT environment and speed up your innovation agenda with identity. Quickly connect your colleagues, partners and customers to any technology and deliver seamless digital experiences with best-in-class security. Demonstrate cyber security compliance within the financial sector.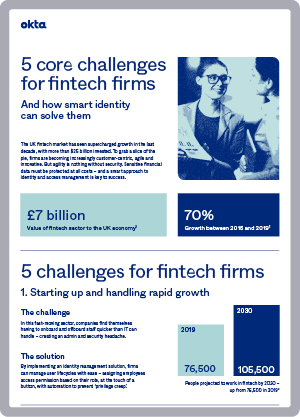 FAQs
Okta's cloud-based identity solutions help you secure your IT and innovate faster:
Okta's cloud-based workforce identity solutions deliver fast, secure access to the right apps and tools for the right people. Simplify login with one set of credentials for all the apps your team needs. Automate provisioning and deprovisioning, and free up your IT to focus on building great apps.
Okta's Identity Cloud is the foundation for securing and enhancing your customers' digital experience. Prevent financial identity fraud, cultivate trust, and deliver the seamless, feature-rich experiences your customers want, with secure customer identity and access management.
Okta's Open Banking solution delivers one platform for all your Open Banking needs. Protect your APIs with financial-grade security, manage consents effectively, and secure transactions with s