Del Monte foods leans on Okta to facilitate a full cloud transition
Watch the Video
Del Monte employees using Okta
Apps connected through Okta
Year to build a brand-new IT stack and team
From the ground up

Growing Complexity

Managing Change

Rolling Out

Building a solid foundation
Del Monte Foods has the rare opportunity to rebuild its entire IT environment in the cloud.
As they add more cloud and mobile apps, Del Monte's IT team recognises the need for an integrated identity and mobility management solution.
Del Monte Foods chooses Okta to secure access across apps and devices for a widely dispersed workforce.
During the initial Okta deployment, helpdesk tickets drop to zero.
Building a solid foundation
Del Monte Foods enjoys the security of protected enterprise data, while users get hassle-free access to the technology they need to work and collaborate effectively.
Cloud and Mobile, Made Easy.
With a lean IT team, and a tight timeline to deploy a new mobile security solution, Del Monte Foods turned to Okta Mobility Management to secure mobile devices and streamline the onboarding process for new users.
Watch the full video
If you run your most common incidents to your help desk, password resets are number one in most organizations. Okta essentially makes these incidents disappear overnight.
Timothy Weaver, CIO, Del Monte Foods
An unprecedented opportunity
Before moving to Okta, Del Monte was running on a relatively conventional IT environment—a collection of on-prem infrastructures and both homegrown and third-party applications. The global food producer and distributor had begun to adopt some cloud applications and enable mobile access to the company's resources. But the disconnected nature of the tools limited the IT department's ability to ensure that everyone in the workforce had access to the right features and functionalities.
In 2013 Del Monte spun off from its parent company. Del Monte's CIO, Tim Weaver, faced an opportunity that few corporate IT leaders ever see: to rebuild the company's IT environment from the ground up. And he had a year to do it.
From the starting line, Weaver had a vision to shape the new Del Monte IT ecosystem around the needs of end-users. His first two questions in evaluating any technology were:
Does it actually yield the productivity gains it promises?
How easy is it to use?
Weaver sees his role not only as securing and administering technology, but making the overall business more efficient and more successful. To uphold that responsibility, he says, "we need to introduce technology to our end users that is as simple to use as the technology they use in their day-to-day personal lives."
Embracing cloud and mobile
Weaver and team's evaluation process led them full-throttle into cloud and mobile. "Cloud and mobile are not just emerging aspects to an IT strategy," Weaver explains. "Cloud and mobile are new pillars we're building our entire future on."
They quickly integrated Microsoft Office 365, Box, and the video conferencing platform Blue Jeans Network. They also began with a number of homegrown solutions for SSO, provisioning, and identity management, but the systems weren't connected. As Del Monte added more cloud and mobile apps, they recognised the need for a single place to manage the entire provisioning and SSO process.
At the same time, because mobility was becoming an important pillar of their strategy, they needed a way to manage the new solution portfolio as they deployed it to mobile devices. Their users needed quick, secure access on a range of BYOD and corporate-provided devices.
"For mobility, we didn't want yet another point solution," Weaver says. They wanted one that worked seamlessly with their identity management system. Del Monte ran a lean IT organisation, and they would come to depend on the administrative efficiencies that came with a user-first approach to mobile access and security.
Managing diversity
An added challenge for Del Monte was differentiation. The company has a widely dispersed workforce performing very different roles. While cloud and mobile technology had become just as important for a factory-floor employee as for a back-office manager, the tools they required were very different.
As they began searching for an identity management provider, Weaver and his team looked at the issue from the perspective of their users: the solution they chose would have to be easy for people to use regardless of the division or role they happened to work in.
Getting to good
For Weaver and his team, Okta was an "easy choice" because of our position as a category leader.
Okta's integrated identity and mobility management solution offered Del Monte Foods the ease of use and security they required to connect users to cloud applications. Upon enrolling their mobile devices in Okta Mobility Management, users are automatically provisioned on their Office 365 email and all their mobile applications.
"We were amazed by how simple it was to set up and deploy to our existing users," Weaver says. During the deployment of Okta Mobility Management, Del Monte's IT department received zero helpdesk tickets. Read that again: zero.
Okta has become a core piece of Del Monte Food's infrastructure. Whereas it used to take days or weeks to stand up new applications in their environment, it now takes hours.
"Okta fits right into our existing processes for onboarding and offboarding, whether it's BYOD or a corporate device, we're able to seamlessly add a person and their device at the same time. When they are ready to leave the organization, we can securely remove corporate data from the device."
— Timothy Weaver, CIO, Del Monte Foods
Okta's impact
Protected enterprise data
Del Monte Foods now has the tools to protect enterprise data on mobile devices. Should a device become lost or stolen, Del Monte Foods' IT team simply has to wipe the device through the Okta admin console. Most importantly, Okta Mobility Management provides Del Monte Foods a user-friendly solution to keep enterprise and personal data separate on the same device.
Lovely UX
Del Monte's people from the factory floor to the sales field have an easy-to-use solution that lets them enrol their own mobile devices. Okta automatically configures their email, applications, and mobile device settings like Wi-Fi. Users don't have to spend time figuring out which apps they need. Plus, they can securely use the personal native apps they love, and they know IT has no visibility into their personal photos and data.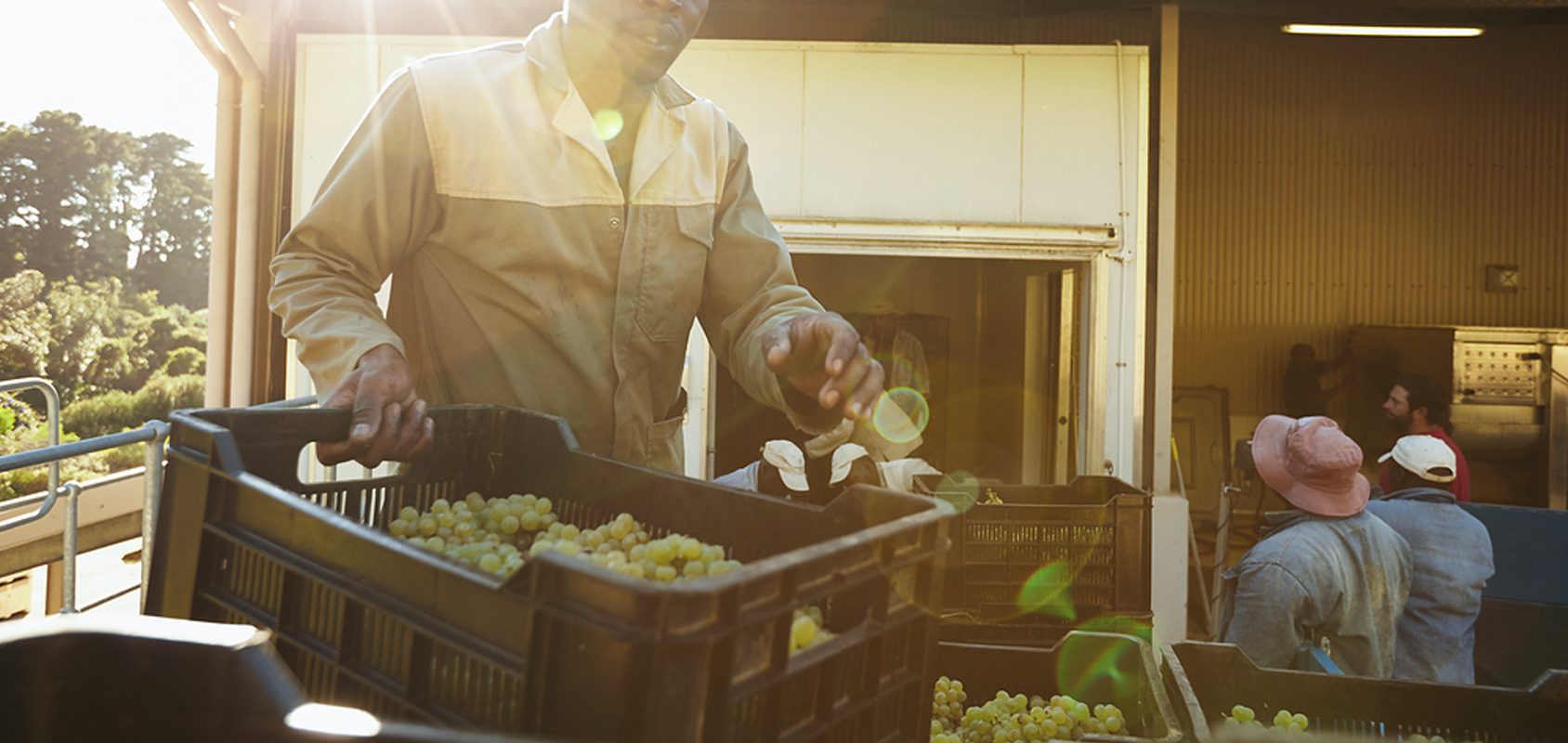 Improved employee retention
By granting access to great technology, Del Monte Foods is better able to retain and attract talented employees. As Weaver says, "It all starts with an employee at the middle and how you work with that employee is important to them. The more effective IT is at giving modern day technology to our end user population, the more attractive we can be as an organisation."
Del Monte Foods has cut IT support costs by shifting mobile device enrollment from IT to end users. Upon enrollment, users immediately get access to their email and all their mobile applications, without any help from IT.
With policy management, we can secure the device in the same way that we secure all of our applications, with the same policies in place for our end-users. So they don't get confused by whether they're accessing a solution through their mobile device or through their laptop.
— Tim Weaver, CIO, Del Monte Foods
About Del Monte Foods
Del Monte Foods is one of the country's largest and most well-known producers, distributors, and marketers of premium quality, branded food products for the U.S. retail market, generating approximately $3.9 billion in net sales in FY 2014. With a powerful portfolio of brands, Del Monte products are found in six out of ten U.S. households.