Secure Access Across Your Enterprise
Leverage leading solutions with Okta and Akamai Enterprise Application Access for complete access.
The Challenge
How do you ensure that your users have easy access to both cloud and on-prem apps, while you keep this hybrid environment secure?
The Solution
Okta and Akamai partner to provide the tools to help you create a complete access management solution for your hybrid IT environment. Okta integrates with Akamai's Enterprise Application Access (Akamai EAA) to create a complete single sign-on (SSO) solution.
With Okta and Akamai EAA working together, users authenticate once into Okta and seamlessly access all the apps they need, whether in the cloud or behind the firewall. The end-user simply logs in and authenticates to their Okta dashboard, which is populated with cloud apps (connected to Okta) and on-prem apps (connected to Akamai). It's simple and user-friendly.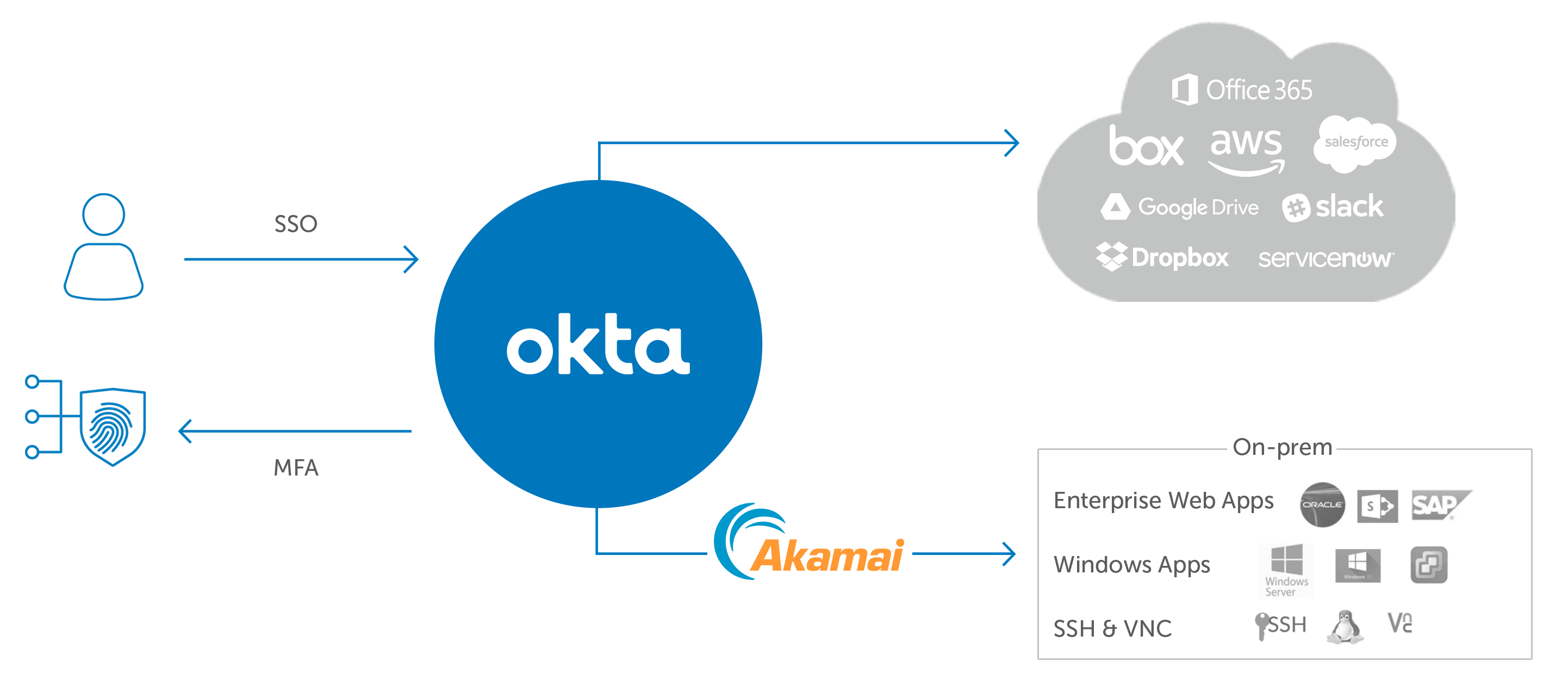 Create a Frictionless Enterprise Experience
There are 5,000+ integrations in the Okta Integration Network, and Okta uses modern authentication protocols like SAML and SCIM to manage authentication and provisioning. But for applications that use header-based authentication, Kerberos, or other legacy authentication protocols, Okta leverages Akamai EAA to bridge the gap between on-premise applications and the cloud.
Akamai EAA delivers the protocol translation needed to extend Okta to corporate apps delivered by vendors such as Microsoft, SAP, and Oracle, so remote users can authenticate into specific cloud apps without being granted access to the entire network. Your enterprise network remains secure, while end users enjoy a simple log-in experience.
Deliver One Portal for All
With Okta and Akamai EAA working together, you can merge the worlds of on-premise, behind the firewall, and cloud to create a hybrid IT environment that provides easy, safe, controlled access to all your apps. Partners, contractors, suppliers, and customers get secure and easy access to only those apps you authorize, and IT gets a single view for management and reporting.
Okta and Akamai EAA: Working together for a safe and seamless hybrid IT experience.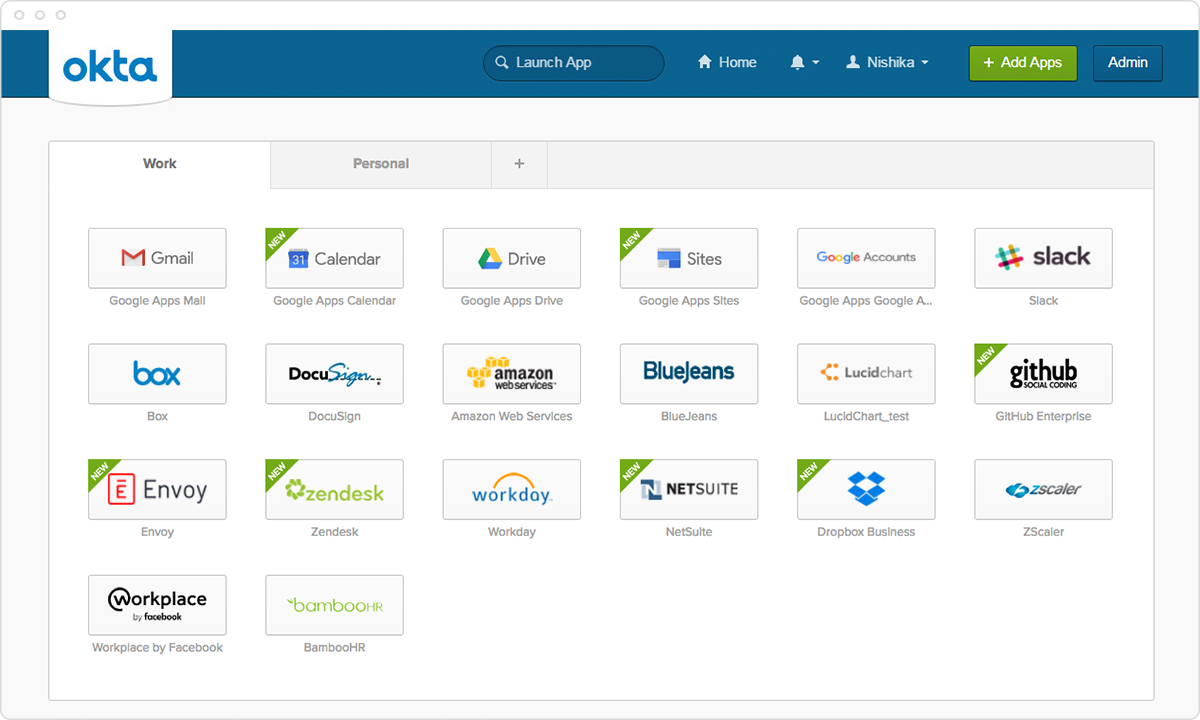 Okta + Akamai Datasheet
Okta and Akamai have partnered to give you the tools you need to create a complete access management solution for your hybrid IT environment.
Download PDF
Okta + Akamai Configuration Guide
Learn how to Add Okta as an Identity Provider in Akamai Enterprise Application Access (EAA).
Read the guide