Secure Application Access Without VPN
Combine Okta with Cloudflare's web security to provide easy, secure access to internal resources.
The Challenge
How can you confidently guard your internal applications against security threats without burdening your remote and mobile users with slow or cumbersome access processes?
The Solution
Combining Okta single sign-on (SSO) with Cloudflare Access lets IT departments confidently make internal resources available to a remote and mobile workforce without the headaches of VPN.
Okta's authentication engine integrates with Cloudflare's edge and access control for a secure, simple user experience that doesn't compromise security. Every call for data is authenticated, but authentication isn't overly broad/risky, and the user experience is fast, simple, and seamless. Just like that all your VPN access frustration is gone.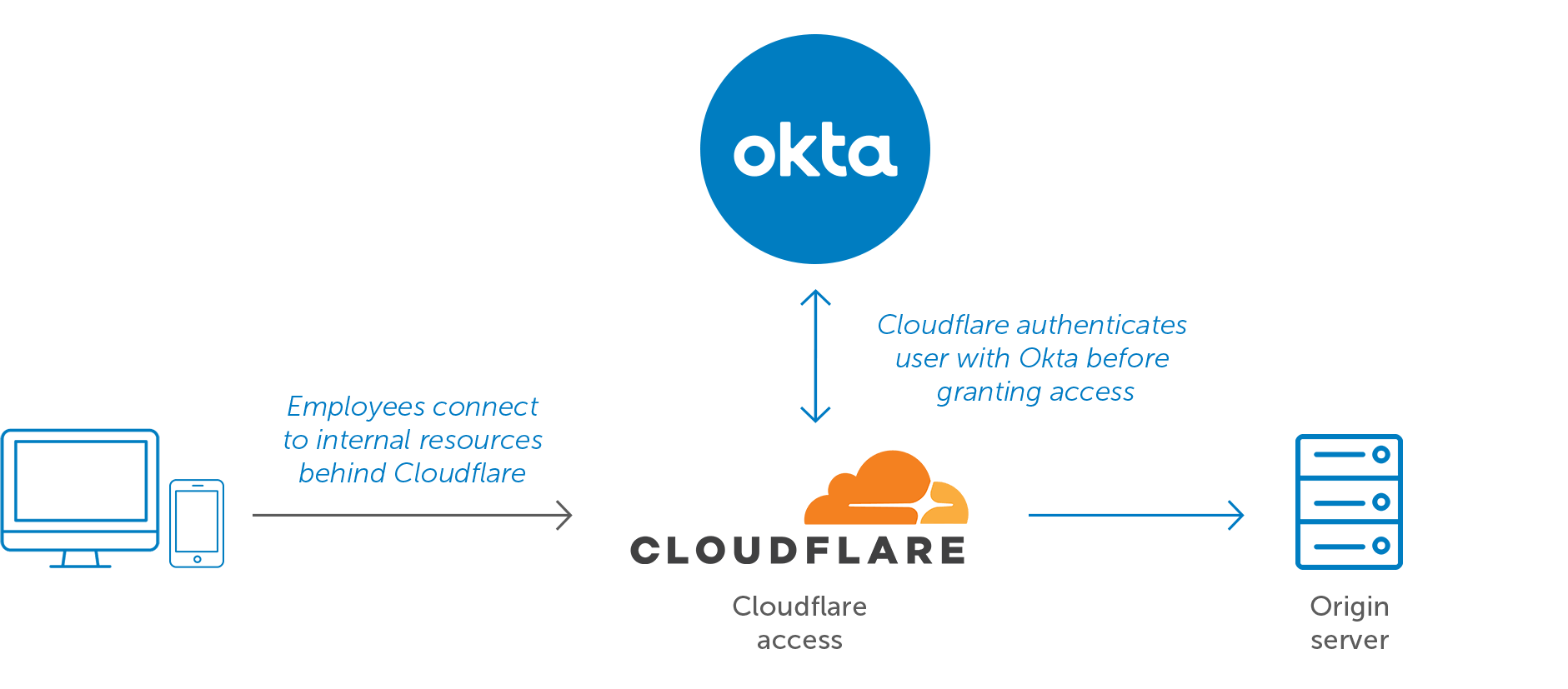 Combine User-Friendly Authentication With Secure Access
Sign up is easy—under 10 minutes—and starts by simply moving your DNS to Cloudflare name servers. A call sends traffic to a Cloudflare point of presence, where Cloudflare authenticates users with Okta as an identity provider before allowing them access to any of your internal resources. Each individual request is authenticated, with access granted only to complaint and validated devices. End users get secure, easy, and fast access to the resources they're authorized to access: wherever they are, from whatever device.
Protect Internal Apps Without Having to Modify Them
With Okta and working together, IT departments can easily protect internal applications without having to make app changes or install new hardware. You can centrally control applications, enforcing access on a per-user basis with easy-to-create and manage rules. You can deploy and manage access control quickly via SSO, authenticating on the Cloudflare global network, and deliver apps securely to any device, along the fastest path. And you can monitor and search user access and change logs in realtime via the dashboard, or integrate with third-party SIEMs.
Okta plus Cloudflare: Connecting your remote workforce easily, quickly and securely to the apps they need, with no undue denials, delays or disruptions.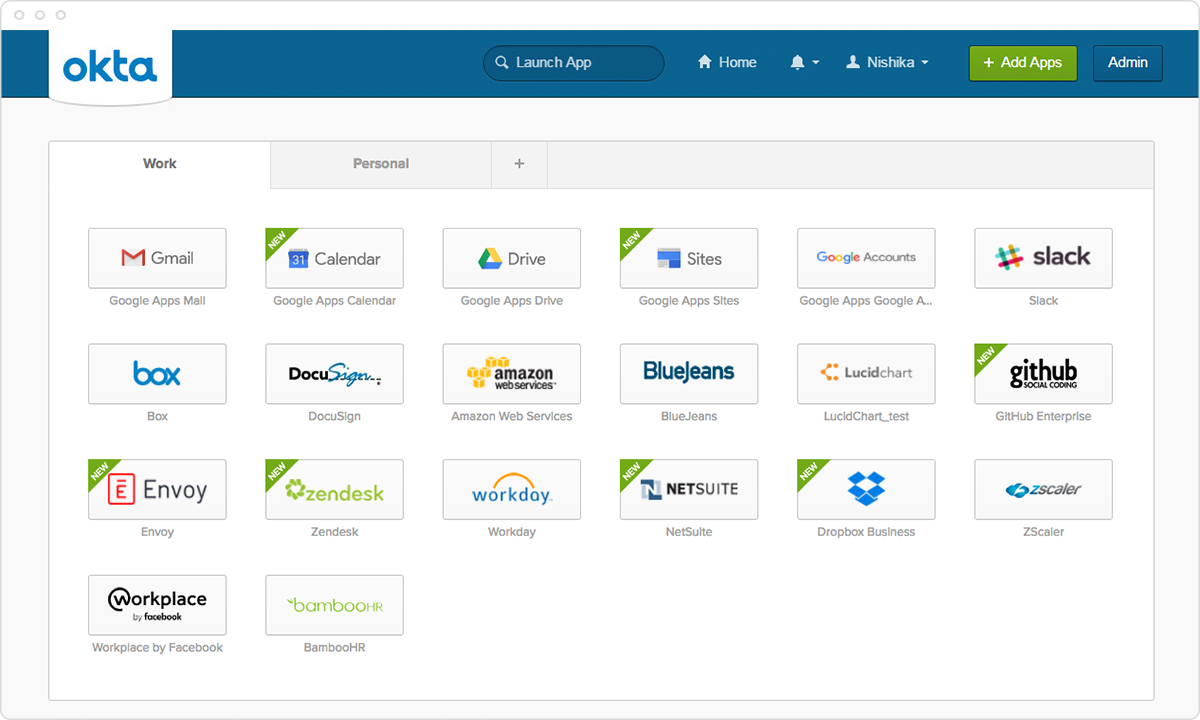 Okta + Cloudflare Configuration Guide