Solution Brief: Okta Device Access for Small Businesses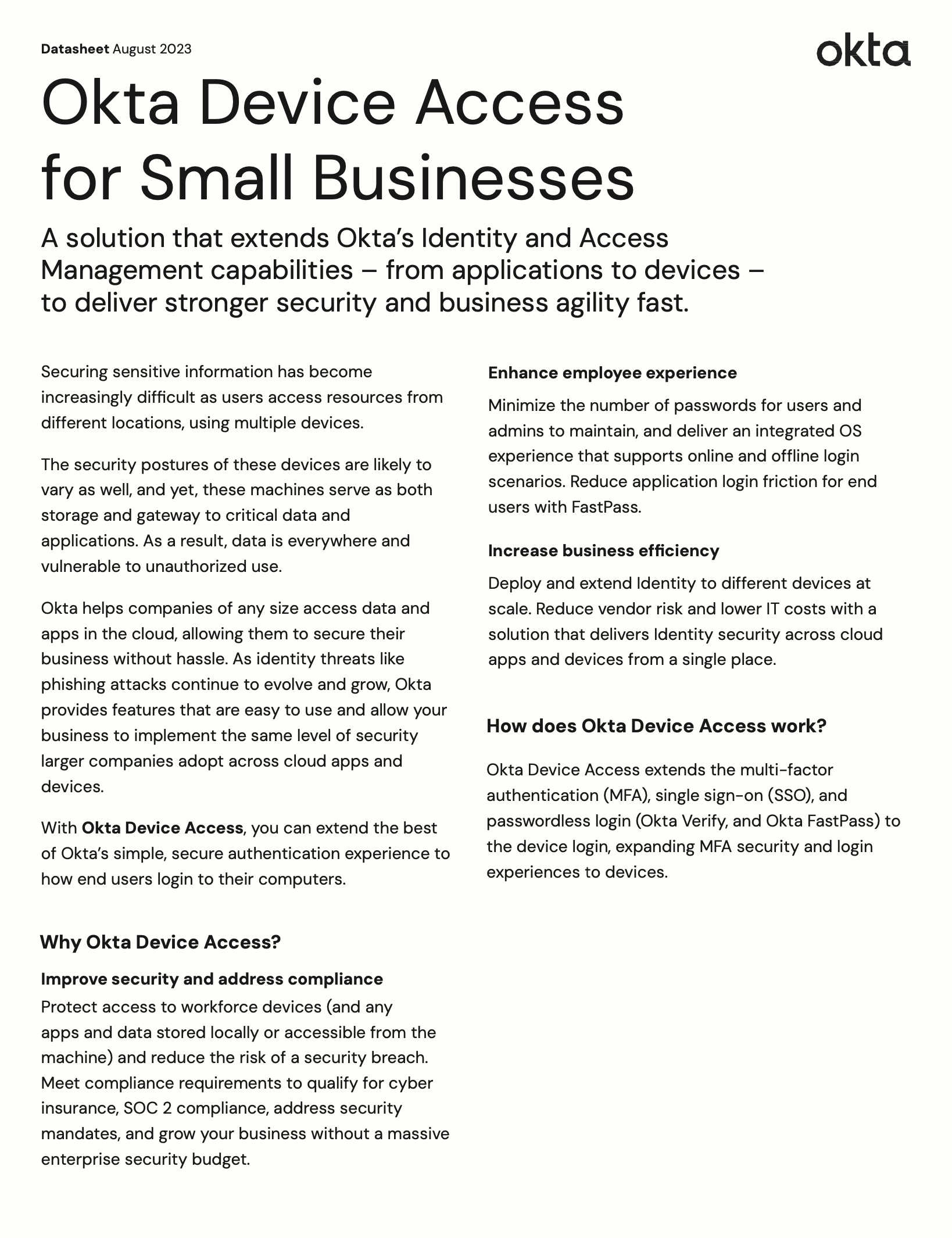 Securing sensitive information has become increasingly difficult as users access resources from different locations, using multiple devices. As a result, data is everywhere and more vulnerable to unauthorized use.
Okta helps companies of any size access data and apps in the cloud, allowing them to secure their business without hassle. As identity threats like phishing attacks continue to evolve and grow, Okta provides features that are easy to use and allow your business to implement the same level of security larger companies adopt across cloud apps and devices. 
Okta Device Access brings the best of Okta's simple, secure authentication experience to the point of desktop login for Windows and macOS computers. Read this solution brief to learn more.