Talking the Future of Mobile (and Marissa Mayer): My 'Ah Ha' Moments @BrainstormTech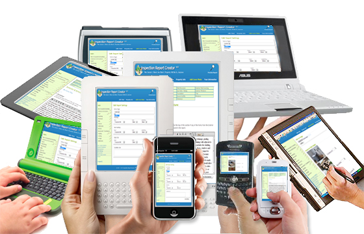 A couple of weeks back, I had the chance to head out to Aspen for a few days for Fortune Brainstorm 2012 (#FortuneTech). And what an honor it was. Not only did I speak on the "Defending the Device" panel, but I also had a chance to meet with a number of thought leaders across the tech ecosystem.
Out of those many sessions and conversations I had in Aspen, I put pen to paper and put down some of my 'Ah Ha!' moments of this year's event – bringing together some of the world's brightest minds in technology (and otherwise), you're bound to come out with at least a few of them.
1. Getting the Brush Off
By now, this is old news – reading AllThingsD over the weekend, she's already making big changes – but while we were at Brainstorm, the news of Marissa Mayer being appointed as CEO of Yahoo was hot off the presses. Boy, that made for an interesting first day at Aspen Meadows.
Let's just say that during the Speaker Reception (right around the time the news hit), anything said to members of the media was lost on deaf ears. I tried to introduce myself to a number of writers, almost all of whom blew me off saying, "We're too busy figuring out how we're going to cover the Marissa Mayer news – did you hear she's the new Yahoo! CEO?" And rightfully so. To say that's a big move is the understatement of the year.
After letting the shock sink in, it really makes a ton of sense. What a huge challenge — but, at the same time, a massive opportunity for Marissa. It's all upside. If she does well she gets all the credit. If it doesn't work, nobody will blame her for failing to fix the unfixable. I've found that success is often about seeing the value or opportunity others don't see and be willing to do the hard work. That's the reason I founded Okta after many wonderful years at Salesforce.com. I saw an important transformation happening with the cloud and I couldn't sit there knowing there was so much opportunity (and so much disruption going on) and watch someone else go out and do it.
I think that's what Marissa saw and why she took the position – many months pregnant at that. My bet is that Marissa is a step ahead of the naysayers.
2. Still Scarred from the Dotcom Bubble
In his opening session at Brainstorm, Marc Andreessen was his usual fountain of insightful and interesting tidbits. He pointed out to the audience that "tech stocks are trading at a 30-year low relative to industrials." His point was that investors are still psychologically scarred from the dotcom bubble of 2000 and are nervous even thinking about investing in tech. This struck me because living in Silicon Valley, the center of the tech universe (and a place where housing prices are going for well over asking), people just assume everyone is bullish on technology.
But it's not the case. Not only are tech investors skittish, but also many company executives. They're nervous to invest in technology – not just employee-facing stuff like Yammer and Box, but also more IT-driven solutions (cloud applications, BYOD support, etc.) As I wrote here for Fortune earlier this month, companies risk being passed up by their competitors by under-investing in their IT environments today. Those companies that empower IT to lead the company to the future and invest in those technologies today are those that will win in the end. Well, that and their cultures...
3. It's the Company Culture, Stupid
During another networking session, I was speaking with the head of investment banking for one of the major banks. We spoke about some of the recent high tech IPOs like Facebook, ServiceNow and Splunk and other companies we were both familiar with and likely moves to be made next.
During the conversation, I asked him what he thought was the common characteristic that the most successful companies share. He surprised me with his answer. He came back quickly and confidently saying, "The best companies have a clear culture built around what they're trying to accomplish. It's the rudder that steers them in the right direction no matter which way the winds or current of the moment may push. You can feel it quickly when you walk around the office and meet the people."
This is a person who has met with hundreds of companies over the years, spoken with as many CEOs and has seen what makes the great ones and breaks the no-so-great ones. For him to say it all comes back to culture resonated with me. Culture is something I've thought a lot about in building Okta and something that's close to my heart. At the end of the day, a company comes down to the people you hire (particularly the first five folks you bring on) and the community you create – and it was reassuring that someone so experienced agreed wholeheartedly.
4. The NBA: Where Tweets Happen
Listening to NBA commissioner David Stern talk about social media and the NBA was fascinating – and not just because I'm a big Warriors fan.
In his session, he credited the NBA's increasing popularity and ratings to its aggressive embrace of social media. (This year's NBA Finals were the second-highest ever on ABC – with Game 5 also crushing a Justin Bieber special on NBC.)
Lebron James (@KingJames) has almost six million Twitter followers and the league account (@NBA) is just trailing with a little over 5.7 million followers. Unlike other professional leagues, they also strongly encourage all players to tweet. Even Jeremy 'Linsanity' Lin (@JLin7) has almost one million followers. The only (very simple) guideline David mentioned was along the lines of, "Guys, remember it's public – like talking to a reporter."
There's a very good lesson here when you're thinking about processes and adopting new technology. Trust your people, be open and good things follow.
5. Beyond the iPhone
"The Future of Apple" from Gene Munster and Horace Dediu was an excellent session and one of my favorites in Aspen. (If you haven't seen it yet, it's worth watching: http://fora.tv/2012/07/17/Future_of_Apple.) The key takeaway (warning: spoiler ahead) is that Apple is well on its way to building a TV. Not Apple TV like they have today, which is like a Mac Mini that connects to your old TV. Instead, they're building a full TV designed by Apple with their UI, App Store and iTunes included.
The most interesting fact to know in thinking about this – and the potential impact ahead – is that 90 percent of Apple's revenues today come from products that didn't exist five years ago. The Apple TV is an exciting category that can keep this innovation hit streak going.