Free Okta Integration Connects Active Directory to Box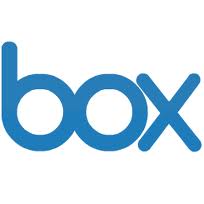 As companies continue to adopt cloud applications such as Box throughout the enterprise, identity and access management becomes increasingly important. But how can IT allow users to seamlessly access Box with existing network credentials, or provision accounts as employee roles change?
Today, we are excited to announce a partnership with Box to provide a free solution for all Box customers: Okta Cloud Connect for Box. This gives users a simple, easy way to connect Active Directory to Box, while providing:
Simple Set Up and Configuration – Enable AD integration with a simple, guided process.
Provisioning with Security Groups – Automatically provision and deprovision user accounts in Box based on AD Security Group membership.
Integrated Single Sign-On – Easily authenticate Okta users by using their windows domain.
Multi-factor Authentication – Ensure secure access to Box by leveraging multi-factor authentication.
Still have questions, or just want more info? Join Box and Okta for a webinar on Tuesday, August 14th at 11:00 PT / 2:00 ET to learn how to equip your team with seamless and secure identity management.