School of Rock: Rocking Out in the Cloud with Okta
School of Rock might not toot their own horn, but we certainly will. The music school franchise, already the national leader in music education, has recently expanded into several countries including Mexico and Brazil. As one of the largest musical instruction franchises with more than 100 schools worldwide, School of Rock faces the challenge of seamlessly providing each franchise with a secure suite of applications in the cloud to improve productivity. Evan Trent, School of Rock's SVP of corporate development, chimes in on his experience with Okta identity management and how it allows School of Rock to fulfill its mission entirely from the cloud.
What is School of Rock's vision for IT?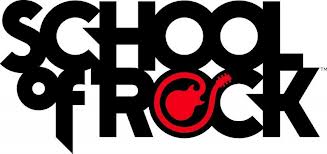 We're very focused on our core mission, which is music education, and IT is an enabler of that mission. So the extent that we can leverage platforms and power our field organization with them, that's the approached to IT we embrace. And Okta's very consistent with that approach. Okta is a platform; it's not just an application. It's sort of the wrapper around our entire cloud ecosystem, and I don't think that our cloud infrastructure would appear to be as integrated and well-conceived if it weren't for Okta.
What factors lead you to choose Okta?
No. 1 is that it has the most user-friendly interface — particularly in the context of our end users. That's very important to us. No. 2: we believe that the platform architecture is the most robust and scalable, which is critical for us given how quickly we're growing and our needs are evolving. And the third piece is we believe it has the best capabilities in terms of single sign-on, security and identity management, all in one integrated platform.
What's on the horizon for School of Rock?
We have a vision for extending Okta into a customer portal that would allow our customers to login through a branded gateway and have a unified brand-consistent experience that's ultimately a series of cloud apps sort of behind the curtain. It would really unify that into one branded experience. That's our vision for Okta going forward.
To hear our full interview with Evan, watch School of Rock's customer testimonial video below or on our website.