A Day in the Life of David Silverman: Driving Change and Success with Okta
It's never just business as usual at Okta, which is why we're featuring members of our talented team to give you an inside look with our Day in the Life series. Our latest installment features David Silverman, Okta's director of business development. We recently spoke with David to find out more about how he helps drive growth and change at Okta on a daily basis. Among other things, we learned he was not only the man responsible for all of Okta's indirect sales activities, but he also has a few karaoke videos he's saving for a rainy afternoon…
If you like what you see and think you might have what it takes to join our growing team, we want to meet you. Check out our Careers Page for available positions.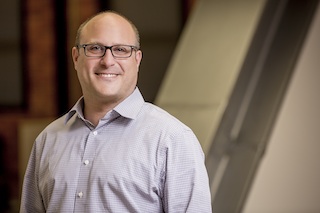 David Silverman, director of business development at Okta
Why Okta? What first attracted you to Okta?
I've been involved in SaaS software since early on with some of the first enterprise SaaS companies in 2003, so I'd seen the development of some of the applications now in the Okta Application Network and I recognized the need for a central identity and access management platform. This need spoke to me, and – like our founding team – I saw the potential for it.
It spoke to you?
Yes! I had been that guy who'd suffered as an end user – at least, with all of the password problems – and I had built other software partner programs where it was not uncommon for people to cobble together multiple solutions. And yet, all these solutions were still very siloed, particularly when it came to authentication mechanisms. There was a very clear parallel to some of the pains I'd seen in my past life, so I thought what Okta was trying to do was pretty cool.
And now you're the director of business development. What does that entail?
When I started, I was employee number 30 at Okta, and at that time business development was a much broader bucket: pretty much everything that wasn't a direct sales opportunity fell into our business development goal.
What was really interesting was the need to identify the various ways that we can grow our business. There are many different ways to go to market, and it's not always clear who the best partner is going to be. Figuring out specifically what type of partner is best for a new product like Okta's isn't obvious, so in the same way we have to iterate on the product development side, we need to iterate on the partner side, too.
Can you tell us more about what it was like when you first started with Okta, employee number 30?
When the company first started, it was a very small office and it was really quiet – kind of like a library. I am not very quiet. So, I didn't realize how much everybody was listening to pretty much any conversation I had in those first few months. I tried to speak Spanish to somebody on the phone one time, and I still get made fun of for that.
Now that you've been with Okta for a little longer, what do you like best about working here?
Number one is the people. I wouldn't want to go to work every day without people I enjoy working with. Number two is seeing the hard work pan out into success.
What stands out about Okta compared to other startups you've worked at?
I think it's the ability to drive change and have my voice listened to even though I'm not part of the top executive staff—that's really awesome. And what's more, I get to work with partners that are doing interesting things across their industries, whether that be resellers, systems integrators, or some of the technology partners.
Do you have a favorite memory from working at Okta?
There's some, but I don't think they're going to be allowed to be put in the blog, unfortunately!
Across the board, I've enjoyed the celebrations at the end of each quarter, which always end up being a good time, particularly when lots of different components of the team coming together. They're never parties for just sales, but engineering and marketing, too: everyone celebrating our recent successes. And they're something to look forward to every three months, especially as we keep growing and growing.
Any specific celebrations come to mind?
There was a great karaoke, and I have blackmail video of that I have yet to use. One sales rep and one engineer doing Snoop Dogg's "Gin and Juice"… classic.
Let's save that blackmail for next time. Thanks, David!