Enter to Win a Trip to #Oktane13 Identity Conference
In case you haven't heard, we're hosting our inaugural user conference, Oktane13, in fewer than six weeks. And we're excited to meet with all of you, provide updates on what's new in Okta, host training and labs and celebrate a great community of cloud adopters. We'd love to have you join us. We understand getting budget for conferences can be hard, so we're running a contest to get you there — for free. That's right, we'll cover your Oktane13 conference pass, two nights at the InterContinental San Francisco, and a round-trip flight to SF for #Oktane13.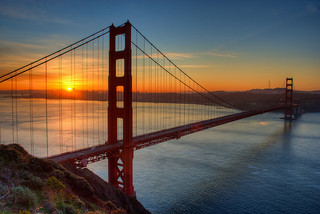 So, how do you win? Simply share an Okta-inspired Vine video on Twitter, and use hashtag #Oktane13 to be entered to win. Submissions must be entered by 5pm PT on Friday, October 11, 2013, and we'll announce the lucky winner on Monday, October 14, 2013.
Don't miss out on the opportunity to win a trip to San Francisco for two great days of identity, cloud, mobility and more.
Grand Prize = Free, all-expenses paid trip to San Francisco for Oktane13! (Yes, that means a conference pass, hotel and a round-trip flight.) Don't have Vine? Share a photo or a Tweet about why you'd love to come.
Happy Vine-ing! Follow #Oktane13 and @Okta to learn more.
Legal disclaimer: No purchase necessary. Void where prohibited by law. Contest is for a chance to win a trip to Oktane13 Identity Conference (November 3-5, 2013). Giveaway will run through October 11, 2013. Winner will be chosen at the discretion of Okta employees and will be notified via email. To be eligible, entrant must be a U.S. citizen and must meet the aforementioned contest requirements. Limit one entry per person. No substitution or cash equivalent of prize permitted. Any information given will be used for internal purposes only.