The Intersection of Identity and Big Data: Better Business Insights with Splunk, Okta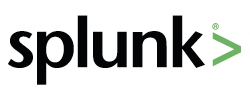 Splunk's mission is to make data accessible, usable and valuable to everyone. And there's big value at the intersection of data and identity. In a great post on Splunk's blog, "Splunk SSO using SAML through Okta," the company describes its integration with Okta to improve the user experience.
"As part of our ongoing efforts to make Splunk's instance of Splunk (affectionately dubbed "Splunk(x)") more valuable to the business, we made the decision to provision multiple, purpose-built search heads. We have a search head that serves as a primary point-of-entry, a search head for our Enterprise Security app per best practice, a jobs scheduler, and several others.

To provide a better user experience and better secure Splunk(x) through MFA, we decided to onboard these Splunk search heads to Okta to provide a seamless SSO experience when transitioning between search heads."
The post includes information about the integration, including details about the process to onboard Splunk with Okta using SAML v2. Interested in hearing more? Doug Harr, Splunk's CIO, will present at Oktane13 to discuss its integration with Okta and how enterprises of all sizes can benefit from the intersection of identity and big data. Don't miss Doug's session on Tuesday, November 5, from 2:30 - 3:15pm: "Integrating Okta and Splunk: Using identity Data to Make IT Run Better."
Haven't registered for Oktane13? It's just a click away!