The Network Effect All-CEO Panel – Don't Make it a 'Missed Connection'
If we posted a Craigslist ad for our panel, we'd probably call it "Seeking the perfect enterprise network – b4b." (Yup, we just came up with a new 'Missed Connections' category: business seeking business.)
But in all seriousness, missed connections in the consumer world are rare. From the latest viral YouTube video to an app that's seemingly on every smartphone to the billions of people on Facebook, the consumer world has undoubtedly taken advantage of the enormous potential of this network. But what about the enterprise? The 'network effect' holds arguably more promise for the business landscape, yet it's gone largely unrealized, persisting as a broken network of people, applications, devices and isolated companies.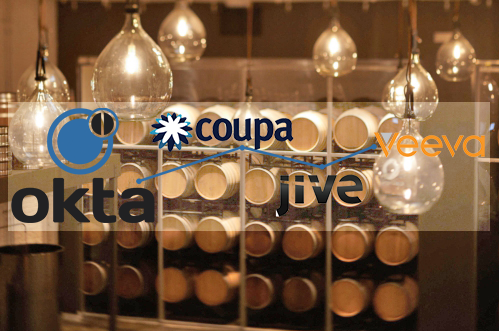 On Tuesday, December 17, we'll be hosting an executive panel to explore the potential (and profits) in fixing the missed connections in the enterprise — and what's needed to get there. The panel, "The Network Effect in the Modern Enterprise," will feature CEOs Tony Zingale (Jive Software), Peter Gassner (Veeva Systems), Rob Bernshteyn (Coupa) and of course, our very own Todd McKinnon. Bloomberg's Ari Levy will moderate.
The evening will run from 5:30 to 8:30pm at Bluxome Street Winery in San Francisco's SoMa neighborhood. There will be hors d'oeuvres, drinks, great discussion and plenty of time to mingle before and after the panel.
Don't make this a missed connection and register.