Box: Building a Rich Content User Experience with Okta
You could say life in the cloud is addictive -- and when it comes to Box, which is all about user experience, even the little details like accessing the platform matter.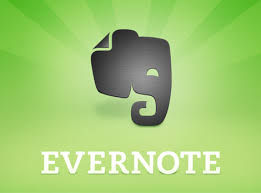 To ensure this collaborative experience was as secure and seamless for its users as possible, Box went looking for a partner to help them with their user identity management. We jumped at the chance to sit down with Daniel O'Leary, Tosin Onafowokan and Marco Marquez to learn more about how Okta works with Box to provide a secure, seamless collaboration experience.
"Our whole goal is to bring Box as close as we can to the way they work and do business, including all of the applications, websites and the systems they use," Dan said. "With Okta, that means they have a single username and password to remember so when they log into Box for the first time, they have this rich content experience powered by things like their group memberships."
For Dan, identity management is a critical piece of Box deployments. "For me, Okta is a really critical part of every implementation because without knowing who we're rolling out to or what they're going to do -- without identity -- we don't really have much of a solution," he said.
"So when we launch, we love using Okta because Box appears right in your dashboard, and it's an application you can access," he continued. "And whether you sign in from your iPad or from Outlook or on your desktop, it's that single, unified login that gives you access to all of the resources we provision for."
What's more, the deeper integrations between Box and Okta provide users with additional features, like group management, which Tosin loves.
"Okta continues to grow in that facet by leveraging more features that Box pushes out through APIs," Tosin said. "By already having Okta, you can choose to leverage Box as your content layer, meaning that a lot of your data, which you need on a day-to-day basis, is stored within Box. From there, your end users can access this data from anywhere and at any time."
The partnership directly benefits their end users, and Marco said he recommends Okta because it's easy to set up, roll out and manage -- and it's effective and secure.
"With Okta, we're able to roll out faster than ever before. My goal is to get things launched as quickly as possible, and to get people as productive as quickly as we can – and Okta lets us do that," said Dan. "We can spend more time working with Box and less time having to worry about identity and authentication."
To hear our full interview with Dan, Tosin, and Marco, check out Box's partner testimonial video below.