Replacing the File Cabinet: Evernote and Okta Integrate to Change the Way You Protect Your Notes
Gone are the days of loose-leaf papers, paper-bound notebooks and bleeding pens. Now, students take notes on laptops in class, most realtors do deals online and doctors record symptoms on mobile devices. We're well on our way past the days of sharing knowledge via fax machines, Microsoft Word and even email – particularly if Evernote for Business has anything to say about it.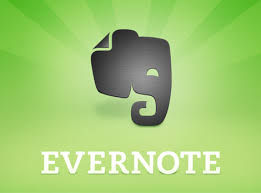 With its business offering, Evernote is making content collaboration and communication across the workplace easy, and they're working with us to make sure it's just as secure as it is intuitive. That's why we sat down with Evernote's John McGeachie and Melissa Lau to understand why identity management is more appropriate for data protection in the modern enterprise than paper-based tools like locked file cabinets or notarized envelopes.
"At Evernote we help businesses and companies be smarter when they collect information," John explains. "Instead of just sending an email, using hard drives or using a file service somewhere, we make information searchable and usable across the company."
Because users of Evernote Business have the ability to access company knowledge through one streamlined portal, the company needed a way to make sure the right people have access to the right content within that portal -- from their first day to their last. That's where Okta came in.
"The Evernote-Okta integration lets our customers have all of their employee management capabilities in the one place," John explained. "This allows IT administrators to now easily provision and deprovision users so they don't have to remember to shut people off through an additional service when they leave the company or change jobs."
With the integration between Okta and Evernote, IT administrators no longer have to spend a ton of time creating and deleting accounts for users across an array of applications. If someone is let go, or wants to pursue something new, customers can send them off, without company data, at the push of a button. The best part? Deactivated users will retain access to their personal Evernote data, while access to shared business folders and notes is revoked. No need to ask them to return their keys and worry about lost data -- all of which has given the whole Evernote team a reason to rejoice.
"Having Okta as a partner means that our sales and support folks can again focus on what Evernote Business is designed to do and how to get value from that -- without people needing to remember to go to five different systems to do so," Melissa added.
So, say goodbye to those locked file cabinets, and upgrade to keeping your business data secure with Evernote and Okta.
To watch the full interview, check out the partner testimonial video below or on Okta's website.