A Day in the Life of Cathy Tanimura: Building Our Analytics + Big Data Practice
For years, big data has been one of the hottest buzzwords in technology. And despite its hype, many companies and analysts still consider it a relatively obscure concept that they haven't quite gotten their arms around.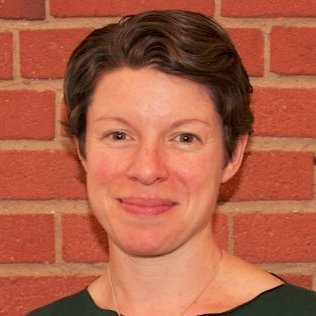 Not at Okta.
We hired our first Director of Analytics and Big Data back in September 2013 to define our strategy, promote data-driven decision-making and make our company stronger. We recently sat down with our very own Cathy Tanimura to learn more about her role, how analytics differ between business and consumer worlds, and why her passion for data science runs deep in our latest "Day in the Life" segment below.
Let's get down to it. You're our Director of Analytics and Big Data. What exactly does that mean?
I run our Analytics and Big Data team. We're responsible for aggregating customer data, identifying usage trends and giving that insight back to the business to make better decisions, build better products and make our company stronger. My team includes Data Engineering, Data Analysis, and Data Science. Data Engineering builds our data infrastructure - everything from ingesting data from multiple sources to storing it in our data warehouse, and everything in between. Data Analysts turns the data into valuable insights and dashboards about what's happening with our business, and how we can make our customers more successful. And Data Science works on deeper modeling and predictive analytics.
What do you do at Okta? With whom do you work at Okta?
No two days have been the same since I joined Okta. I work with different teams depending on the day – Customer Success, Sales, Product Management, Marketing and Business Operations are just a few of them. Really, it's anyone who needs to connect the dots between who our customers are and how they use the Okta service. (And at Okta, that's almost everyone!) That's a big part of why I enjoy data analysis and find it so interesting. In working with so many different groups, I learn about our business at a deep level and understand how people across the company think about "the world" – i.e. Okta – how they're going about solving big challenges and attacking opportunities.
How did you get into the world of analytics and big data? What did you study in school, and what did you do before your time at Okta?
[Laughs.] Actually, it was by accident. I took on analytics as a side project at a previous job and steadily grew more and more interested in the field over time. But I'd say my interest definitely connects back to my coursework from earlier on in my career. I studied economics at Princeton, and what has stuck with me years later – outside of the major being so math-intensive – was the focus on data as a "lens" to explain how the world works, and how interdependent different parts of the economy are. It's very similar with big data analytics. We use data to construct models in order to understand both what's happening in our world and in our customers' worlds.
What's most rewarding about your role?
It has to be that we're able to inform so many decisions that impact our customers and help the business grow. What's interesting when you think about cloud services – vs. the old model of software delivery where discs were just shipped out and there was no insight into whether customers were getting value – is that we can really see how customers interact with our service and use that data to make the experience even better. That visibility allows us to develop better relationships with our customers, create tighter feedback loops, build better products and be more responsive to their needs. It's a win-win for everyone.
What's the first thing you do when you get to the office – and how does the rest of your day typically go?
I check email and then, since we follow agile methodology, my team and I scrum to check on progress, resolve issues and understand priorities for the day. The rest of the day really depends on what's happening. It could be meetings with Customer Success, working with the engineering team on new initiatives, or doing some coding for an analysis. (And of course, the past few months I've spent a lot of time with the Marketing and Product Management teams developing our inaugural Businesses @ Work report that we recently unveiled.)
What first attracted you to the company?
Okta was an opportunity to do what I really love – analytics – at a company in a totally different industry than I'd worked in previously, and so learn new things as a result. That was it for me. I previously worked at consumer companies like online ticket marketplace StubHub and social gaming company Zynga. Some big differences I've noticed are in the customer acquisition cycles and the way they think about customer success. In the consumer world, customer acquisition is often a matter of optimizing marketing spend, and customer success is about having the right inventory or new feature. At Okta, we're selling to the Fortune 1000s and IT professionals responsible for making technology decisions for thousands of employees. There's a tremendous amount of thought, consideration and trust built into each sales cycle and customer relationship. It's rewarding to see the impact data insights have on everything from onboarding our smaller customers to negotiating complex expansion deals with customers with household names.
Do you have a memory that stands out from your time at Okta?
I presented at Oktane14 last year. A majority of the keynotes and sessions covered ground on product topics or case studies on customer implementations, but I took a different tack, with a talk on "Insights from the Enterprise Identity Network" – sharing data findings with our 2,500+ customers. [Note: Cathy is being humble. Her session was one of the most popular at Oktane14.] That experience stands out because it was so interesting to see how the audience members reacted and which points were most compelling. Whether it was industry-specific findings or takeaways based on company size, there's a clear demand from our users to know what's happening across the rest of our customer base. It's also been interesting to see that demand spread outside our community, with business publications like Business Insider regularly include our data on Office 365 and Slack in stories they're writing for millions of readers.
What are you passionate about outside of Okta?
I have three little kids (a five-year-old boy and twin girls that are three-years-old) that keep me very busy. I also like to surf and read between all the other stuff life throws my way. Let's just say I rarely lack something to do. [Upon further questioning, we discovered Oahu is one of Cathy's favorite surfing holes.]
If you could define Okta in one word, what would it be?
Dynamic. There is no shortage of new things happening, new people joining the team and new ideas coming in from our customers on how they're using (and want to use) Okta. It's also dynamic in the sense that, while maintaining a consistent vision, we're constantly adding new functionality and opening up new opportunities for our customers to tailor our solution to their initiatives. This of course creates all kinds of interesting data to analyze. We all have our own lens on what Okta is, and the challenge – and the fun – is making these lenses work together to make the whole company and our product stronger.
Think you might have what it takes to join our growing team? If so, we want to meet you. Check out our careers page for available positions.