Subscribing to the Right Solution: How Zuora® Found Security With Okta
The rapid growth of technology has changed the way companies conduct business. With the rise of the Subscription Economy ®, companies are more often looking for external solutions and services to help accomplish day-to-day tasks. And that's where Zuora enters the scene. The enterprise software company is a Relationship Business Management (RBM) ™ platform that helps businesses like Box , DocuSign and Zendesk manage their subscription-based services all in one cloud offering.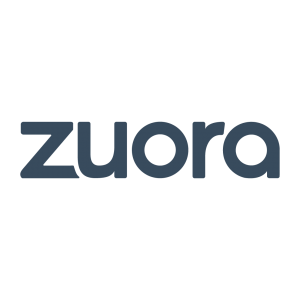 While Zuora helps companies deploy their subscription business model, who helps Zuora? We sat down with Stanislav Burdeynyy, Zuora's IT lead systems engineer and Christina Porter, client manager, to learn more about why the company adopted Okta as its identity management solution.
What made Zuora look for an identity management solution? Were there any recurring issues?
Stanislav: The vision for Zuora has always been to establish key partnerships with providers – such as Okta – that deliver cloud-based solutions.
We realized it was extremely inefficient to not have an identity management system to manage all these cloud-based resources. Onboarding and offboarding employees became a hellish experience for our IT department, who were frequently bogged down by a steady stream of password requests every day. The biggest drawback for our users was that they had to manage multiple passwords for numerous applications, which any IT person knows, can create a potential security issue as well.
Also, before Okta, we used Active Directory as a person's identity management system when we would onboard them, meaning we had to configure accounts for each individual to access a dozen or more of cloud applications. Although we're not a massive company, we're growing, and knew we had to find something more sustainable and secure.
How have things changed?
Stanislav: Today, onboarding is remarkably efficient. Our ZEOs love the functionality of Okta.
Wait, ZEOs? Could you explain who are Zuora's ZEOs?
Christina: All of our employees are empowered ZEOs, or Zuora Executive Officers. They're ZEOs because we like to sometimes put Z's infront of things [laughs] but, more importantly, we believe every individual at our company is a CEO of their own success and career at Zuora. We have more than 600 ZEOs stationed around the world, and all feel that they are completely empowered to make the right decisions and have an impact on the company.
That makes sense. Now, back to business. How has work changed with Okta?
Stanislav: With Okta, ZEOs are able to more effectively address security issues for both unsafe password-keeping such as the tendency to use one password for multiple accounts, all by simply taking passwords out of the equation. While half of our ZEOs are stationed at our headquarters in Foster City, California, the other half are located all over the world. As a company that is continuously working towards having a global IT presence, we definitely want to make sure that we empower ZEOs with the best tools to access their cloud apps. We view Okta as a gateway to accessing their applications. Having Okta is a huge relief because no matter where our ZEOs are, we're sure they can access their Okta-secured tools.
How have employees responded to using Okta?
Stanislav: I get to see their reactions during Zuora's monthly onboarding sessions. Representatives across all departments come together and give new employees an overview of all the departments. It's at these meetings where I first introduce ZEOs to their cloud apps and emphasize Okta's role as an important gatekeeper to all the tools they'll be using everyday. It's great to see their faces light up in the moment of realization when they process what Okta is and what it will do for them to better manage their world.
Christina: And Okta consistently receives the highest satisfaction rating among our employees among the tools they use. So on a scale of 1 - 10, our employees always give Okta a 10. They've really embraced the notion that Okta protects their data, makes them feel more secure and helps make their job easier. They don't have to manage five, ten, fifteen different passwords for all of the apps they need to access every day – just one.
Stanislav: Okta is a tremendous tool and has transformed the way we do business – in the way we secure our apps and in the way our ZEOs connect to their apps, no matter where they are.
Want to hear more about how Okta helps Zuora and many other enterprise companies? Watch our interview with Christina and Stanislav on the customer testimonial page or in the video below.
Zuora, Subscription Economy and Relationship Business Management (RBM) are trademarks of Zuora, Inc. All rights reserved.