Oktane16: Brian Krebs Revealed as Guest Keynote Speaker
We promised you that Oktane16 would be bigger than ever and we're excited to announce this year's keynotes. In addition to Okta's co-founders Todd McKinnon and Frederic Kerrest, we have a great lineup of guest speakers which we'll be revealing on the blog. Our first guest keynote? Brian Krebs-- investigative security researcher. Brian is a leading voice in the security community providing detailed research and commentary on security trends and attacks.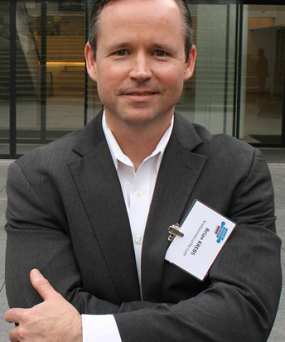 Before starting his blog Krebs on Security, Brian worked as a reporter at The Washington Post and has been profiled in The New York Times and Business Week. Brian will be providing the keynote to close out our first big day at Oktane by sharing his first-hand accounts of famous hacks and counsel on how IT leaders can protect against them.
It's not too late to take advantage of early bird registration pricing of $695 expiring on May 31. Book your spot at Oktane16 today and join thousands of IT pros, cloud engineers, developers, and industry experts.
In addition to Krebs we'll have more reasons for you to join us at Oktane as we announce the rest of our keynote speakers over the next two weeks. Check back next week for our next keynote announcement!