Rev Up for Oktane16: Pre-Conference Training
With Oktane16 only a few months away, make plans to join us in Vegas early and get a head start to success with pre-conference training. These sessions offer a perfect opportunity to strengthen your foundational Okta Administrator or Developer skills. Through hands-on learning delivered by Okta Experts, you will boost your confidence working with Okta solutions, gain valuable peer insight, and maximize the impact of your overall Oktane experience by solidifying your foundational knowledge before the conference begins.
Our flagship courses have been packaged into two-day classes sure to amplify your Oktane experience — here are the details:
Okta Essentials for Administrators. Geared toward super admins and other members of an Okta project team, participants learn to setup and administer users and directories, configure application SSO and provisioning, configure security policies and customize the user experience, and make use of system reporting.
Okta Platform for Developers. Geared for developers and technical project team members, participants learn to integrate custom web applications with Okta's identity management and security APIs using best practices and established workflows. This course offers a terrific foundation in the power of the Okta Platform and is also well suited for technically minded business users looking to explore its potential.
But don't take our word for it, listen to what other customers and partners say about Okta training classes: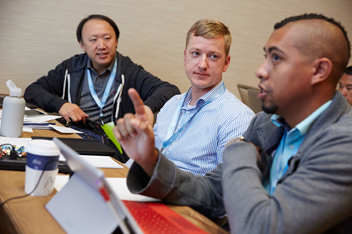 "This course really gave our team a great foundation to explore Okta's API-driven capabilities as we move forward in our journey to enable SSO with our partners and end users. Really helped us to connect the dots to connect everything on our side." – attendee in Platform for Developers course
"Training lab was outstanding. Gave me an efficient and effective way to get up to speed with the product." – attendee in Okta Essentials for Administrators
For additional details on our pre-conference trainings check out the datasheets for Okta Essentials for Administrators and Okta Platform for Developers.
You can sign up for these additional courses when you register for Oktane16 — Early Bird pricing ends on May 31 and seats are limited!