Okta Offices: The Ultimate Training Center for "Corporate Athletes"
Like most sports fans, I'm eagerly awaiting this summer's Olympic Games, beginning with the Opening Ceremonies on August 5th. A viewing highlight for me is hearing about the journeys the medalists took when working towards their victories. As I've been waiting for the games to kick off, our workplace team has taken inspiration from those journeys and invested in helping Okta reach its own new heights.
We see every employee as a "corporate athlete," so our offices need to be the ultimate training ground. During the last few months, Okta's workplace services team has overseen the remodeling of offices globally, as well as the implementation of new employee initiatives. Our revamped San Francisco headquarters led these updates, which were driven by leading performance strategies. Our primary focus was creating an environment that builds trust and fosters a greater sense of community and pride, which are both indicative of high-performing teams.
Building a Community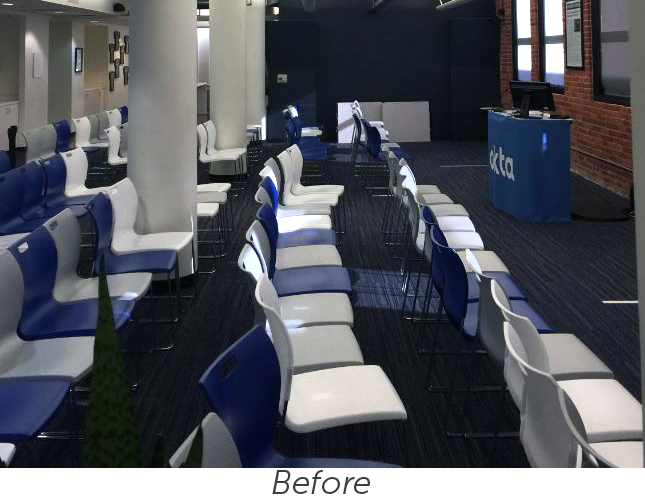 Successful teams are not just groups of talented players on a field or court, but a group working towards a common goal — think of them as a community. Several of the additions to Okta offices are centered on reinforcing our sense of community. In a large office setting, many companies struggle to integrate and build camaraderie between different teams and departments. Our solution: building a large, centralized area to serve healthy, catered lunches on Mondays, Wednesdays and Fridays. In the past, employees would hold casual conversations while in line and then immediately return to their area of the office. The newly designed communal area has dramatically increased office-wide interaction.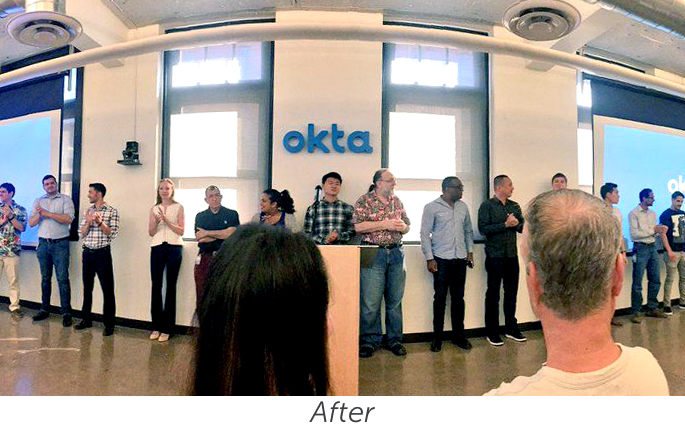 Another addition that's strengthening our community is the workout studio – the most anticipated addition for CEO and CrossFit fan Todd McKinnon. Fitness classes for activities like yoga,TRX, cardio hip hop and more are available daily, and are taught by the same instructors so that employees can build a rapport. For those employees who prefer softball or soccer over gym classes, recreational sports leagues' costs are covered when the team roster is comprised of Okta players.
Inspiring Pride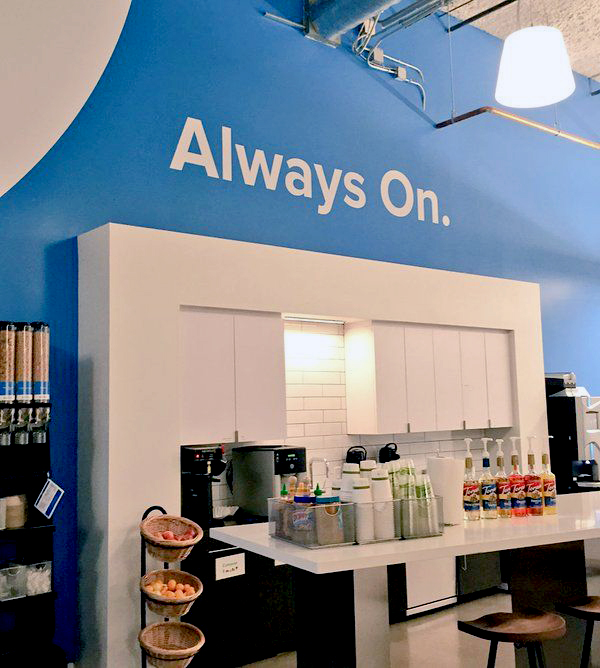 As we grow, maintaining our culture was also a primary motivator behind the office updates. All of the external-facing areas look the same across all of our global offices, artfully displaying our core values and branding on the walls and stairs. No matter which location you visit, you'll know you're at Okta. However, the internal-facing areas are unique to each office's location. For example, every office has a lounge area that is exclusive to employees. The aura lounge in San Francisco features local beer and wine with artwork of local landmarks, whereas the lounge in our new Bellevue offices are a nod to Seattle's unique music scene. There's a shared pride between being a member of Okta's global community, while also being a member of your local community.
Additionally, we've customized all employee work areas to the work habits and needs of the employees in each office. Quite simply, we asked, "what do you need?" and "how do you like to work?" and then we built workspaces for them that fit the answers to both questions. Plenty of tech companies boast about their amenities, but our global workplace services team is carefully curating an engaging workspace to ensure that they collectively put the Okta team in a better position to win.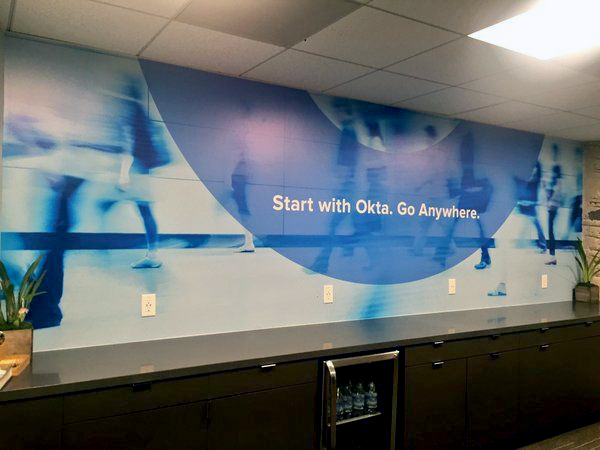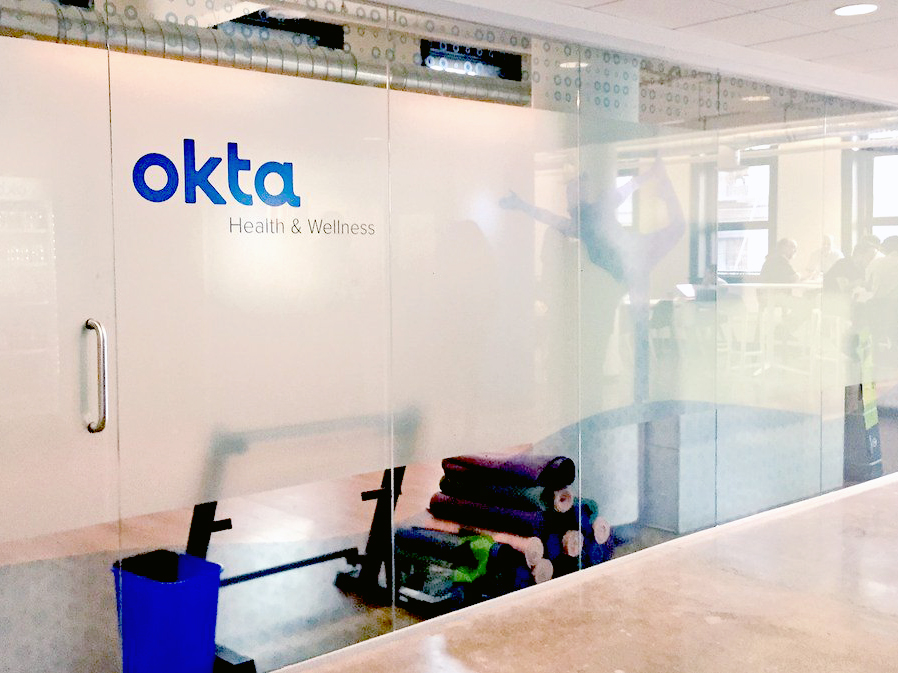 Interested in joining our team? We want to meet you. Check out our careers page for available positions.