Leading Okta's Innovators: Cindy Wu (Women @ Okta Series)
I love the challenge of finding innovative solutions to complex problems. I was a developer for several years before I joined Okta. At the time, Okta's product offering was much more limited than it is today but in identity, I saw an opportunity which knew no bounds to a developer. Little did I realize that joining Okta would become such a large and transformative part of my career.
Upon joining the team, I quickly discovered Okta's work environment was fast-paced-- continuously innovating to amaze and delight our customers, as well as attract new ones. The engineering team worked hard and formed a close bond with lunch outings becoming a regular occurrence. It was just my type of company. There were many interesting new enhancements to add and with every one, I became more familiar with various aspects of the product. My area of expertise continued to grow and I was continuously given the opportunity to work on and lead larger, complex features. Eventually I became a team lead, managing a larger area of product and supporting my team with technical guidance.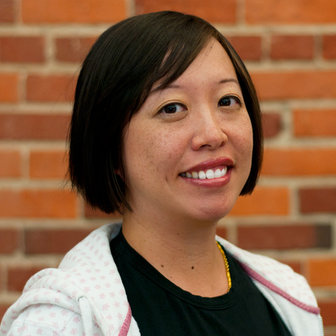 Okta offers two career tracks for engineers: stay on a technical track or transition to management. The engineering team has strong mentors who provide the right advice and opportunities for an individual to be able to follow the career track which suits them best. With guidance and support from these mentors, I chose to become a manager, which enabled me to grow from an individual contributor (IC.) Management appealed to me as it offered me a different set of challenges: instead of focusing on a single best algorithm to solve a problem, the focus became how to empower a team to work together towards meeting the company's vision. Each member of a team has different strengths and a manager must make opportunities available to enable the team member to continue to grow in that area and expand his technical depth or breadth.
While an IC needs to find the right algorithm to solve a problem, a manager must inspire, coach, and lead his or her team to deliver amazing features which are part of the longer-term company vision. This spoke to me since I had benefited from learning from these same types of leaders.
Today, my responsibilities include ensuring engineers have a successful onboarding experience and continue to receive mentorship from myself and others to enable them to be successful. I ensure our development team continues to work on interesting, diverse algorithms, which also contribute to their career growth.
Providing developers with mentorship and opportunities to make significant impacts is critically important to the success of the organization. The engineering organization (and Okta as a whole) will only be successful if we empower its members to have the freedom to suggest areas for improvement whether it be a product improvement, internal process change, or creating better tooling for development. I am proud to say Okta offers all the above and I enable my teams to do the same.
I am glad I found Okta — a company which celebrates promoting from within, places emphasis on career growth, and provides employees with the tools and mentors they need to realize that growth. I hope to serve as an inspiration to other engineers who are just starting their career or want to continue to further their career development. Women in tech continues to be on the decline, with a projected value of 22% by 2025. Okta provided me a path to a leadership position and I will continue to make those paths available to others by nurturing our developers to grow to their full potential. I encourage all developers to continue to discuss career development with their managers. The Okta management team values growth and will continue to make opportunities available for one to grow.
Want to join Cindy's team? Check out open positions at okta.com/careers.