Introducing the Okta Community Toolkit
We are excited to announce the Okta Community Toolkit, a collection of open source content built by our community of customers, partners, and developers. The Toolkit allows you to explore and discover the unlimited use cases and the infinite integrations possible with Okta.
Our goal at Okta is to securely connect the right people to the right technologies at the right time. Every modern application relies on some form of identity and authentication, but not every application will leverage identity in the same way, or have the same requirements. By helping thousands of companies connect to hundreds of millions of users, we've played a part in the development of a vast number of growing identity use cases. And our customers and partners have built identity experiences for even more use cases. With the Okta Community Toolkit, we are bringing together all of the innovative solutions created by our broad community to make building on top of the Okta Identity Cloud easier and faster than ever before.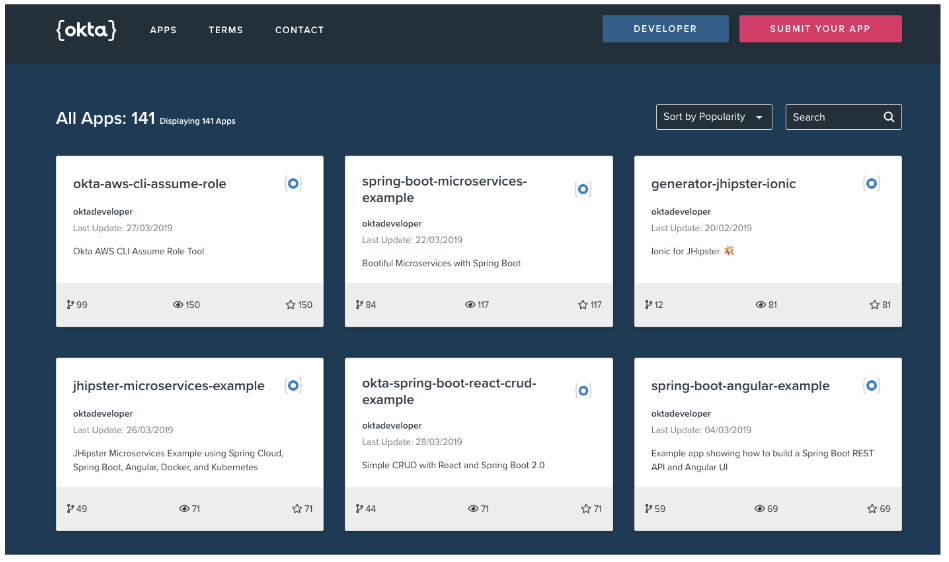 Find Okta use cases and integrations
You can easily search across our showcase of applications to find the use cases and integrations you care about most. Every app has a short description and usefulness metrics from Github, surfacing the most valuable apps in the community.
Want to contribute?
The Okta Community Toolkit helps drive innovation, transparency, and collaboration across our customers, partners, and developers. We look forward to growing the Toolkit and unlocking the possibilities of identity—together.
If you have an application that could benefit others in the community, and would like to open-source it, please find the simple instructions on how to contribute, right here.

Ready to discover what innovative ideas our community has up its sleeves? Check out the Okta Community Toolkit today!