Zero to IPO Season 2 Sneak Peek: A Conversation with Zoom and MikMak
The entrepreneurial journey is often portrayed by the media as a glamorous transition from founding to funding to IPO. In movies and on TV, startups are buzzing innovation hubs with ping pong tables and kombucha on tap. Either that, or a company goes up in smoke, and then is profiled in a ruthless documentary series. But as every entrepreneur — myself included — knows, those are flawed depictions: when starting and building a company, you encounter obstacles and challenges every step of the way — and those everyday hurdles are rarely discussed.
That's why, in 2019, Joshua Davis and I decided to launch Zero to IPO, a podcast that digs into what really goes into building a successful company. In Season 1, we interviewed venture capitalists and entrepreneurs like Marc Andreessen of Andreessen Horowitz; Fred Luddy, founder of ServiceNow; Patty McCord, author and former Netflix Chief Talent Officer; and Parker Harris, co-founder and CTO of Salesforce.com. For Season 2, we're mixing up the format: every episode will feature conversations with successful founders and CEOs sharing advice with up-and-coming entrepreneurs who have found themselves at a strategic crossroad.
Today, I'm excited to announce we're dropping the first episode of Season 2 — providing an early preview of Season 2 — because we have a special and relevant guest.
Since 2011, Eric Yuan, the founder and CEO of Zoom, has played a major role in connecting companies, colleagues, friends and family all over the world — but his product is even more relevant today. While enterprise software doesn't typically make national headlines, Zoom has been everywhere in recent weeks. In an effort to slow the spread of COVID-19 and keep employees safe and productive, businesses around the globe have closed their doors and pivoted to connecting with customers and employees via video confe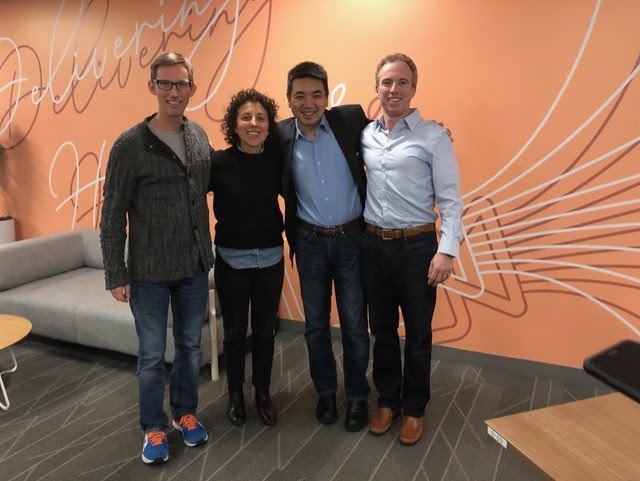 rencing.
And while tons of people are currently taking a crash course in how to work from home, millions more are keeping in touch with their grandparents, college roommates, calculus teachers and HIIT instructors while social distancing. It seems like just about everyone on the planet is relying on Zoom for that connection.
In today's episode, Josh and I speak with Zoom's Eric Yuan and Rachel Tipograph, the founder and CEO of MikMak, a marketing eCommerce platform. We sat down a few months ago — pre-social distancing — and discussed how to hold your own against big legacy competitors, communicating your long-term goals with stakeholders and employees, and the importance of encouraging (and listening to) feedback from employees from day one.
We hope this sneak peek of Season 2 will offer a little hope and inspiration to our listeners or, at the very least, provide a much-needed distraction from everything that's going on in the world right now. We have more great episodes coming later this spring, so make sure you subscribe to Zero to IPO on iTunes, Spotify, GooglePlay or Stitcher.