Change Starts from Within: How Tech Pathways Week Strengthens Okta's Community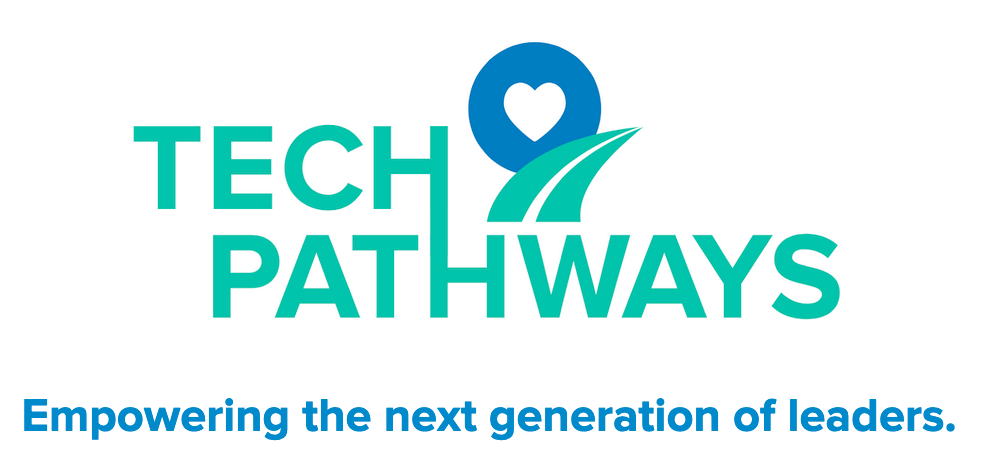 Job seeking during COVID isn't easy. Applicants are faced with a more volatile economic environment, virtual networking events and interviews, and the need to create genuine connections—often without ever meeting someone face-to-face. 2020 has been taxing on everyone, but it has disproportionately impacted underrepresented minorities. Never has there been a more urgent need to support our community.
At Okta, we looked at this past year as an opportunity to lean in. Last month, we hosted our 4th annual Tech Pathways Week, virtually. Tech Pathways provides exposure and skill building for underserved and underrepresented young adults interested in technology careers. It seeks to provide opportunities such as
Career panels
1:1 mentoring and specialized sessions for community partners
Active engagement with Okta employees
Driving a long-term hiring pipeline for Okta
During Tech Pathways week, we brought together over 500 Okta employees and over 250 community members from all over the world, partnering with nonprofits NPower, ABCN, Genesys Works, Year Up, 10,000 Degrees, JVS, Barnardos, AGE UK, Becomtech and Career Village.
Highlights of the week included
A fireside chat with Wes Moore, well-known author, social entrepreneur and CEO of Robin Hood Foundation, which is one of the largest anti-poverty forces in the nation 
Tips and Tricks from recruiters on how to navigate the application and hiring process in a virtual environment
A developer panel, highlighting career paths and insights from Okta developers
A workshop on building your own personal brand
The virtual "Learning with Leaders" mentoring sessions, facilitated by CoLabL
Regional sessions led by the Okta for Good Employee Leadership Council in 8 cities around the world
An executive leadership summit with Okta's top 50 executives, providing 1:1 mentoring sessions with Year Up interns
The week was a huge success! Ninety-eight percent of community participants said that Tech Pathways improved their knowledge of career opportunities in the technology sector, and 97% said it improved their confidence in networking with professionals.
Okta employees also benefited greatly and expanded their own networks, with 70% saying the event had an impact on how they would approach hiring candidates in the future, and 87% feeling more proud to work at Okta after participating in the event. According to one Okta employee, "I was excited to connect with a first-generation college student, as I was one myself. We set up more time to speak with one another [so she can] pick my brain about my experience, which I'm really looking forward to."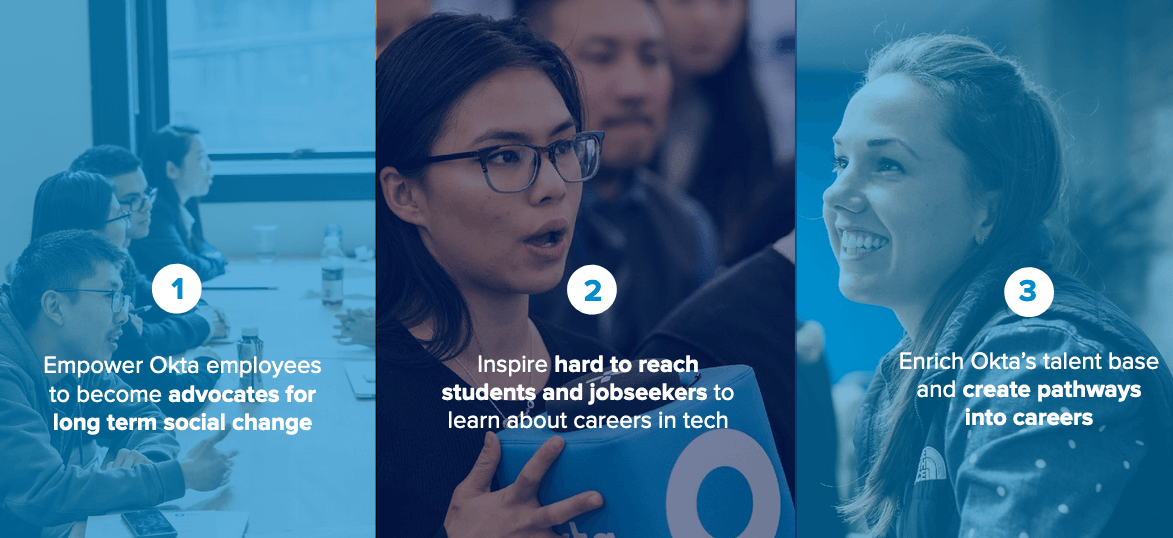 At Okta, we see this past week as a small step toward reducing inequality in our community. We'd love other tech companies to join us on this mission! Here are a few ways to get started:
Host a similar event at your company. Our good friends at Workday hosted a similar campaign called "Workforce Week", and have provided all kinds of online resources for doing the same—regardless of the size or location of your company.
Hire a workforce development intern (or several!). Over the years, Okta has hosted 67 interns. Tech Pathways Week has been a great way to drive awareness about internal opportunities. Internships also allow for a shared management experience and help diversify your organization while getting a little extra job support. 
And finally, you can indicate that you're open to networking with a community partner on Linkedin. Many of our community partners are interested in networking with tech professionals, so simply indicating that you're available is hugely impactful.
Events like Tech Pathways reminds us that talent is equally distributed, but opportunity is not. It's essential that we continue building from the progress of this impactful week. But at Okta, we're just getting started. We want this week to drive pipeline into real careers and provide opportunities for people to build their networks. Join us!