Talking Work-Life Understanding With Okta's New CMO, John Zissimos
Spend five minutes with John Zissimos (AKA JZ), and three things become clear: this is someone with an inspired approach to people, culture, and leadership. He believes in data-driven creativity, is a master at designing and building digital ecosystems, and is one of the best storytellers I've personally ever encountered. Most importantly, his family always comes first. 
After spending more than three years at Google and seven years at Salesforce, JZ was recently promoted to CMO of Okta. While building strong teams and fantastic work culture, he's helped build iconic brands and plans to do the same at Okta. This interview will give you a glimpse into why we're all beyond excited about our bright future together.  
SSL: Last week at our Company Kick-Off you told the story about how you got to Okta. Do you mind repeating that here? 
JZ: Not at all. I wasn't recruited to come here. No one called me. I didn't see a job description. Because none of that existed. I reached out to Okta because I wanted to come work here. I was an early investor in the stock, and I've been following this story from the start. I wanted to be a part of this amazing company because this is a once-in-a-lifetime opportunity. I could see it. And I felt a great sense of purpose and a magnetic pull to join.
SSL: When you first spoke to Okta's CEO Todd McKinnon, he said: "You're a great marketer, I don't care about that. I just want you to be a great people leader and help me build a company that people love working for." What did that mean to you?
JZ: It's kind of shocking to hear something like that actually. It meant everything to me. Working at a company that really prioritizes putting people first, I've been searching for that my entire career. Every company says that in some way, but very few actually do it for real. When Todd said that to me, I knew for sure I was in the right place at the right time. 
For me, it's not work-life balance. That puts pressure on the employee to figure it out. I believe in something I call work-life understanding. You have to get to know your people in a profound way if you want to truly create a great team and culture today. What is our connection to each other? If you want to build a purpose-driven brand, you first need to make sure as a leader you foster the ability for everyone on your team to have a higher purpose outside of work and enable them to make that their #1 priority in life. 
For me, it's my family. Being great at home is the ultimate mission for me. On my final day on this planet, I'm not looking for my wife and daughters to tell me I was an amazing CMO. That's not the goal. Hearing that I was the very best husband and father is what I'm looking for. I tell my team, whatever your passion in life is outside of work, focus on that. To be great at work, you first need to be exceptional outside of work. Make that your focus and you'll be amazing here. And if you're working somewhere, where that's not possible, come join us. 
SSL: We recently held our Sales Kickoff in Las Vegas (our first in-person Okta event in two years!), and you spoke about the power of purpose-driven brands and storytelling.  What is your approach to building a purpose-driven brand? 
It all comes down to one word: Listening. It's so important to do your research and truly listen. It takes time. You have to find out what all of your stakeholders think of you, and more importantly, what do they want from you? 
A brand isn't a logo or a color or a font or a tagline. A brand is a promise. I like to dig in and figure out what that promise is and bring it to life through powerful storytelling. 
Most companies focus on the product. It's great, but it only tells a fraction of the story. A powerful story needs three acts. It's who you are, what you do and how you do it. We have 5,000 dedicated employees focused on customer success and doing it in a way that no other company on earth operates. It's an amazing story. 
Our products are phenomenal, but the only thing that matters is what those products allow our customers to achieve. Our products help our customers' hopes, dreams, mission, and purpose come to life. That's where the magic is. Everywhere I look there's an Okta superfan with a great story to tell. All we have to do is give them the platform to do it. 
It's the customer's story that's magical. The moment we forget that we're just like any other product for sale.
SSL: What are some of the key insights you've uncovered in your brand research with our customers and stakeholders? 
JZ: We've invested a lot of time talking to customers, CTOs, developers, solutions engineers, IT directors, and product leaders. We found that we're super trusted across the board. Some of the anecdotes underscoring that trust include
Strong product innovation, with a roadmap they can believe in
Integration with existing and future apps
Speed-to-business value
Ease of implementation
One of, if not the most powerful things we do as a brand, is to allow our customers the freedom to make powerful choices. This came up time after time after time in our research and interviews. We free them to safely use any technology. Our neutral and open identity platform is key for them. And the power of the Okta Integration Network further complements this story. It's an enduring idea that's shared across all our customers. The more freedom decision-makers have, the more they like their jobs. That's pretty powerful stuff.
SSL: What does working for you and with you look like?
JZ:  My most important job is to be a mentor and a coach. I work for the team. Not the other way around. We're all here to help each other. The moment we forget that we're all lost.
I have 4 simple things I ask my team to do:
Show up. Be helpful
Make daily progress
Pour love into the room
Take everyone with you
I believe success is a choice. And making the choice to show up each and every day to help everyone succeed is what I aspire to do. One thing I took for granted for a long time was thinking too far ahead and wasting important opportunities to have a profound impact daily. Do you know what the most important moment of your life is? It's the one you're presently in. It's the only moment you can be certain you have. Life is crazy short. Don't waste it. Use every single day, every meeting, every interaction you have to lift someone up, to motivate them, to inspire them. 
I want success for our teams, but to get there, I allow space for all voices, for innovation, for risk-taking. If someone has something they're really passionate about doing, my job is to be a good partner, to ask the right questions, and to empower people to put forward ideas that they really believe will work. You need to let people execute and learn. Micromanagement is poison at work. I've worked for many micromanagers. They drain the life out of you, create fear and crush innovation. People don't leave companies. They leave micromanagers. 
I'm inspired by the mission, the people, the culture, and also your leadership style. Every week we meet and the net takeaway of our 1:1 is I believe in you, and I trust you. That inspires me to achieve the impossible. Creating a culture where our people can thrive is what you and Todd and the rest of the team care about, it's why I'm so happy to be in this role.  I've had a lot of success throughout my career, but I haven't worked in an environment like this before. I'm in a culture I've been searching for my entire career, and I absolutely love coming to work every day at Okta. 
Rapid-fire question round:
Favorite business story: Who Moved My Cheese? 
Meal of choice: Homemade pizzas with my kids and wife every Friday night
Hobby: Work is my favorite hobby. I love my job. 
Favorite organization: 3% movement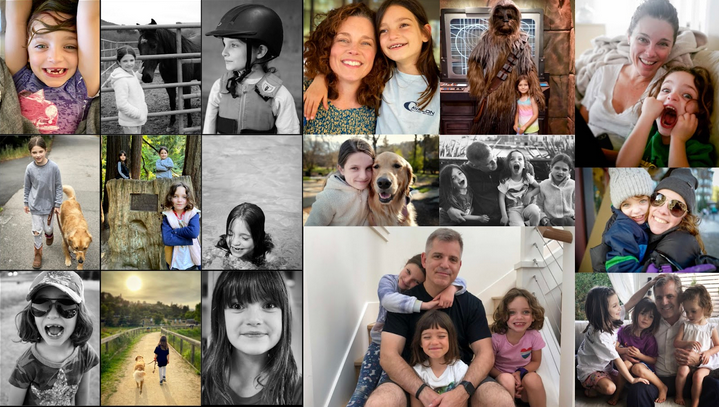 More on JZ
JZ is a true customer champion, creative thinker, and transformative leader. He has already made a tangible impact here at Okta—strengthening our marketing organization with incredible team-building and bringing an innovative approach to storytelling.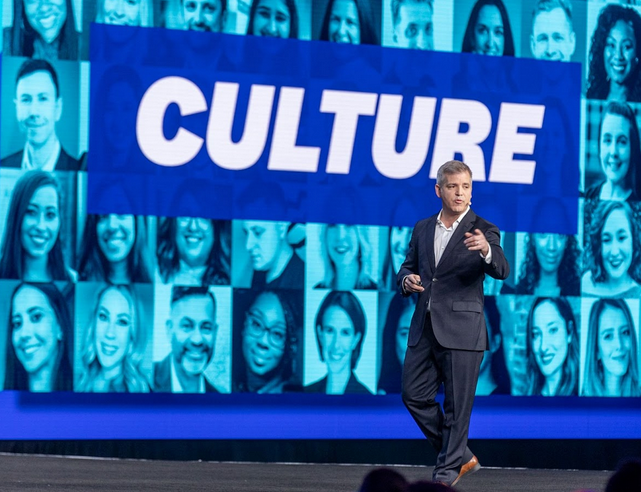 Before joining Okta, John was the VP of Creative, Brand, Media, and Customer Programs at Google, where he led the team responsible for building the Google Cloud business globally. Prior to that, he spent over seven years at Salesforce where he served as Chief Design Officer and reported directly to Marc Benioff. During his time there, he built the Salesforce brand and crafted the company's story around the world. He inspired a data-driven, design-led culture to accelerate digital transformation, and built a full-service agency within Salesforce to innovate and help drive the fastest-growing software company in the world from $1 Billion to $8.5 Billion in revenue. He led the creative and marketing organization across digital, strategy, brand, advertising media, interactive design, films, events, customer stories, and UX.