Free-Trial Agosto
Partnered with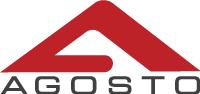 About the trial
Get started with our enterprise-grade identity and mobility management service. Whether you're looking for an easy to use single sign-on solution to grant your employees access to apps, a frictionless MFA experience, or faster provisioning for your HR team, Okta's trial will set you up for success. Start now and spend the next 30 days increasing security, improving user productivity, and making your IT team more efficient.
Okta + Agosto
We don't believe IDaaS solutions are one-size-fits-all, so we tailor each solution to fit your company. With decades of business and technical experience, many companies trust us as their cloud advisor.
Agosto is proud to partner with Okta to deliver world-class ID Management services including:
Environmental and needs analysis
Enterprise design and implementation
Change management, training, and roll-out
Free Trial FAQ's:
Is your "free" trial really free? Yes, you'll get access to all the features available in our Enterprise Plus edition for free for 30 days. There's also no credit card required, so you won't be stuck with any unexpected charges at the end of your trial period.
Will my company's cloud and web apps be supported? The Okta Application Network supports the broadest and deepest application integrations available on the market, so, yes, chances are we do. The Okta trial also includes templates for you to create integrations with your custom applications.
What happens after the 30 days? Our support team will email you before your account expires. And you can continue your use of Okta by signing up for one of our Service Editions. Find out more about our editions here.
More Questions? Email us at [email protected].