Project Onramp
Frictionless customer acquisition through activation for business apps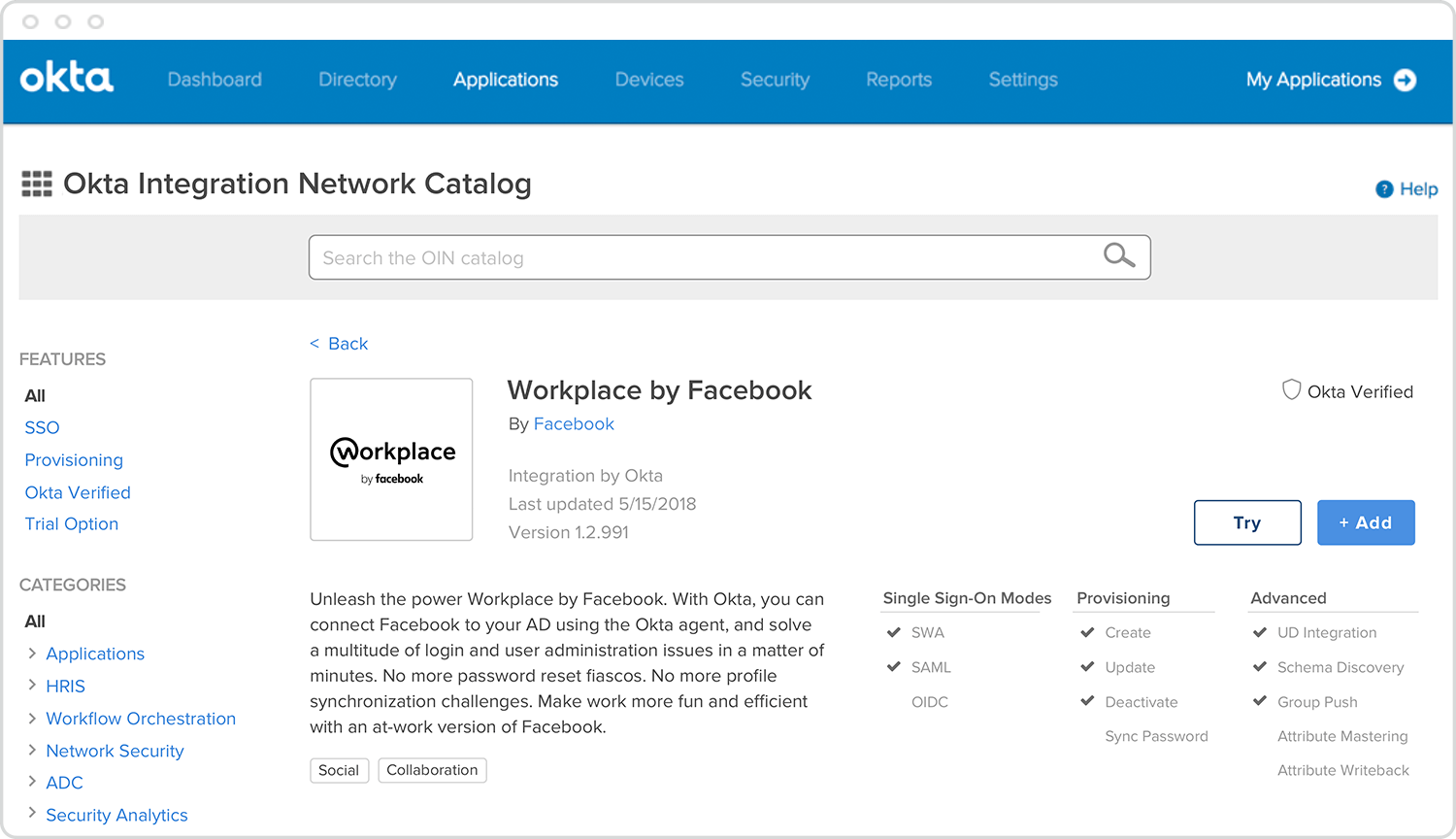 Project Onramp puts your app in front of target customers, where they can try, setup and deploy it right from the Okta Integration Network catalogue.
Project Onramp delivers
Qualified prospects - Okta customers already use thousands of cloud apps, making them great candidates for new tech.
Clear decision maker - No more single-person trials from Joe user; you'll get the primary contact for the trial from IT during setup.
Accelerated provisioning - With Okta, IT can easily assign the right users and groups (or even the entire company) to an app in just a few clicks.
Pre-built Active Directory integration - Okta bridges the gap between our customers' on-prem directories and the cloud, eliminating a multitude of login and provisioning hassles for your app.
Seamless activation - Users can log in with their existing Okta credentials to an account with a rich, pre-populated profile sourced from Okta's Universal Directory.
Self-serve account expansion - IT can add more users to the app right from the Okta admin dashboard.
Sell a business app? Request early access to Project Onramp.
Contact us to receive program updates and get questions answered.