Okta Digital Trust Index Report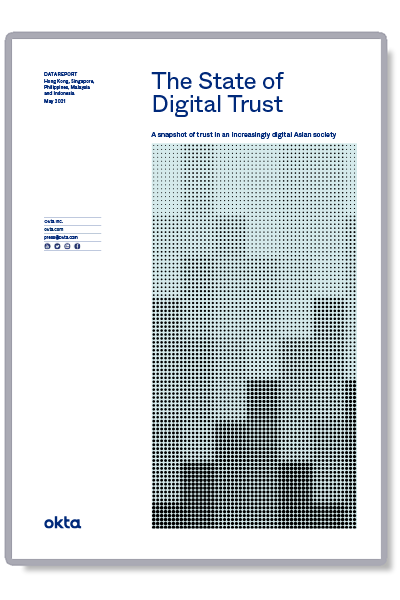 The past year, which has seen many of us spend unprecedented amounts of time in cyberspace, has redefined the meaning of trust. As e-commerce finds its way into every home and workplace, consumers need to entrust businesses with their data and information more than ever. Meanwhile, organisations needed to trust that their employees would stay productive working remotely.
Download this report to learn how digital trust is perceived by workers and consumers in Singapore, Hong Kong, Philippines, Malaysia and Indonesia; and how businesses can drive spending by gaining their trust.