A Better way to IGA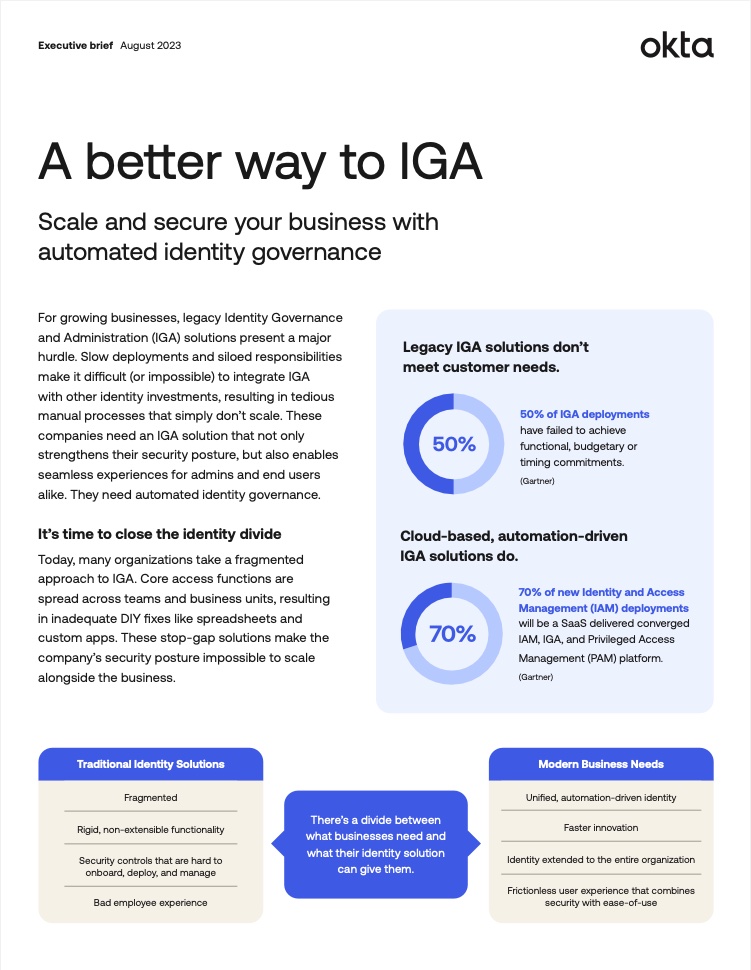 Scale and secure your business with automated identity governance
For growing businesses, legacy Identity Governance and Administration (IGA) solutions present a major hurdle. Slow deployments and siloed responsibilities make it difficult (or impossible) to integrate IGA
with other identity investments, resulting in tedious manual processes that simply don't scale. These companies need an IGA solution that not only strengthens their security posture, but also enables seamless experiences for admins and end users alike. They need automated identity governance.
It's time to close the identity divide
Today, many organizations take a fragmented approach to IGA. Core access functions are spread across teams and business units, resulting in inadequate DIY fixes like spreadsheets and custom apps. These stop-gap solutions make the company's security posture impossible to scale alongside the business.