Building Highly Scalable Apps: A Modern Identity Solution for Modern Business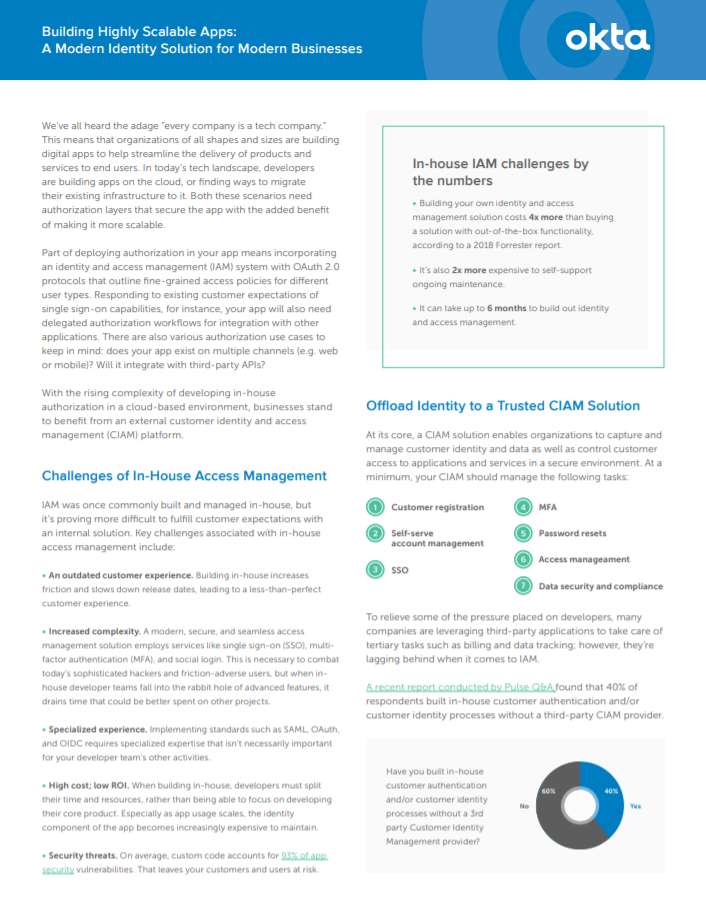 For those in charge of creating and scaling apps, Okta Customer Identity is an identity service that enables apps to scale with user adoption. Not only is it developer friendly and secure out of the box, but you can also flexibly apply authentication, authorization, and user management with APIs, SDKs, and out-of-the-box workflows.
Read the datasheet to find out more.