Okta + Citrix NetScaler for Healthcare: Secure and Simple Access to Patient Data from Any Location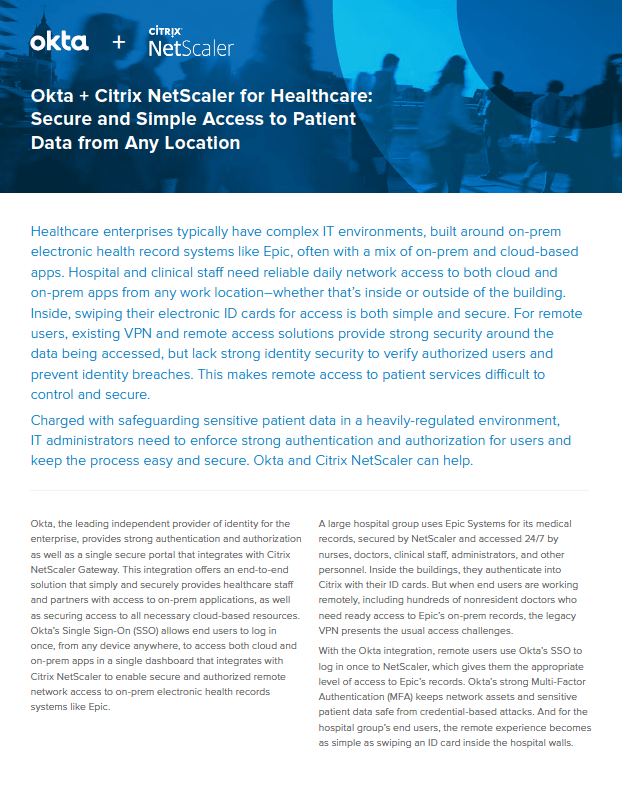 Healthcare enterprises typically have complex IT environments, built around on-prem electronic health record systems like Epic, often with a mix of on-prem and cloud-based apps. Hospital and clinical staff need reliable daily network access to both cloud and  on-prem apps from any work location–whether that's inside or outside of the building. Inside, swiping their electronic ID cards for access is both simple and secure. For remote users, existing VPN and remote access solutions provide strong security around the  data being accessed, but lack strong identity security to verify authorized users and  prevent identity breaches. This makes remote access to patient services difficult to  control and secure.
Charged with safeguarding sensitive patient data in a heavily-regulated environment,  IT administrators need to enforce strong authentication and authorization for users and keep the process easy and secure. Okta and Citrix NetScaler can help.