Helping Department of Defense Agencies Evolve Digital Engagement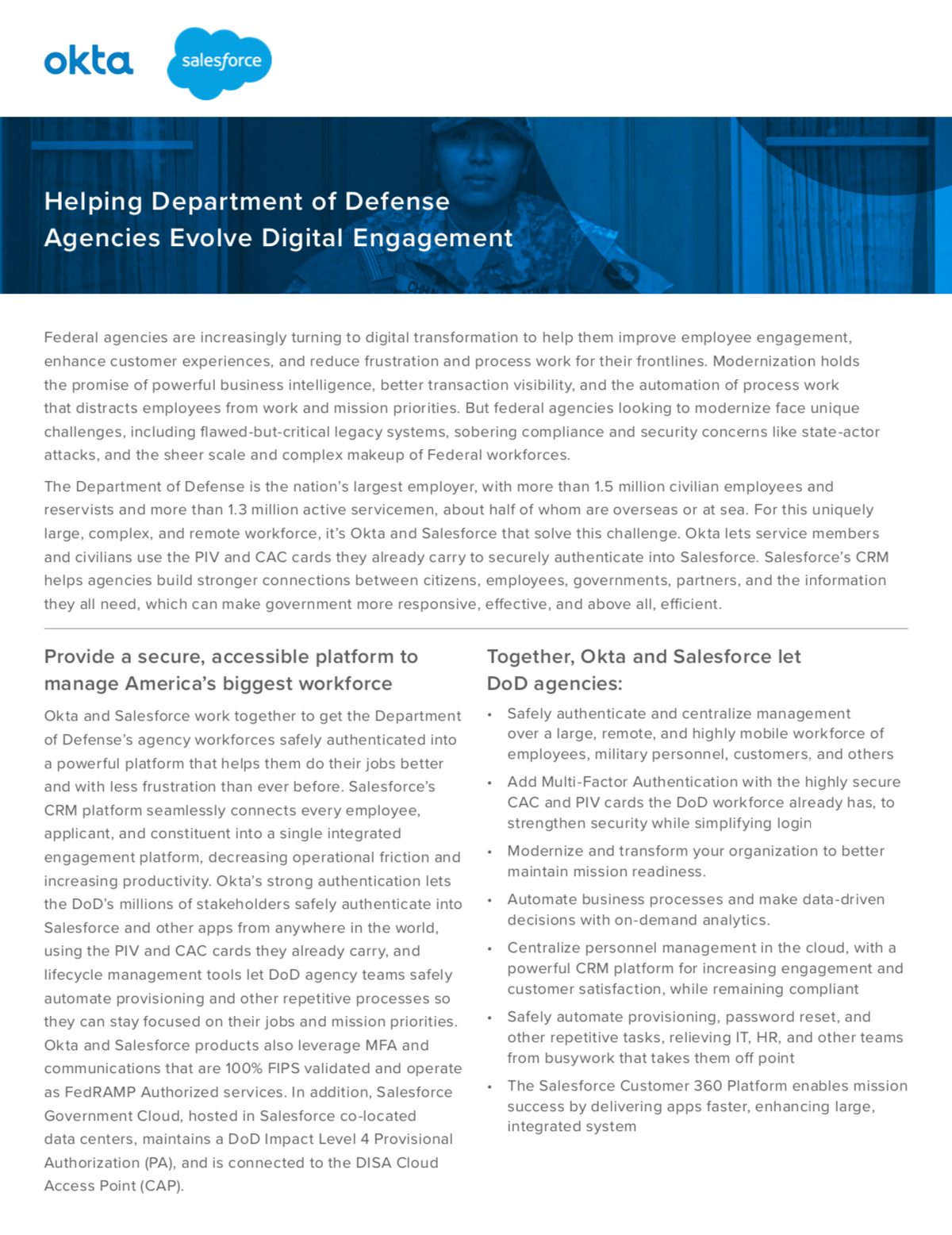 Federal agencies are increasingly turning to digital transformation to help them improve employee engagement, enhance customer experiences, and reduce frustration and process work for their frontlines. Modernization holds the promise of powerful business intelligence, better transaction visibility, and the automation of process work that distracts employees from work and mission priorities. But federal agencies looking to modernize face unique challenges, including flawed-but-critical legacy systems, sobering compliance and security concerns like state-actor attacks, and the sheer scale and complex makeup of Federal workforces.
The Department of Defense is the nation's largest employer, with more than 1.5 million civilian employees and reservists and more than 1.3 million active servicemen, about half of whom are overseas or at sea. For this uniquely large, complex, and remote workforce, it's Okta and Salesforce that solve this challenge. Okta lets service members and civilians use the PIV and CAC cards they already carry to securely authenticate into Salesforce. Salesforce's CRM helps agencies build stronger connections between citizens, employees, governments, partners, and the information they all need, which can make government more responsive, effective, and above all, efficient.