Securing Digital Business with API Access Management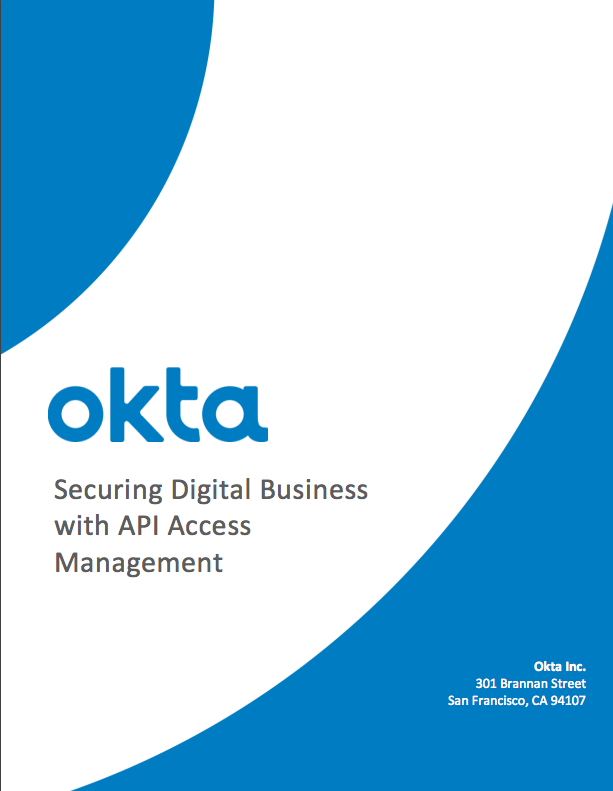 Most growing, successful organizations are actively building their digital strategy to take part in the API Economy, building new businesses around their data. On the other side of the equation, are modern clients, from smartphones to Internet of Things (IoT) like connected cars and refrigerators.
At the foundation of this shift in approach to business, is truly a revolution in application development.
Read about how Okta API Access Management secures this digital business world by providing the authorization layer for apps to access data from modern clients and devices.