Driving Innovation for the World's Child Helplines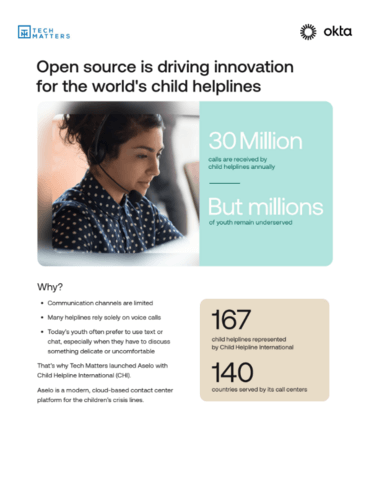 TechMatters is dedicated to helping social leaders get to positive systems change through software and data. That's why Tech Matters launched Aselo with Child Helpline International (CHI).
Aselo is a modern, cloud-based contact center platform for the children's crisis lines. Learn more about the global impact Aselo makes, supported by Okta.