7 tips to modernize your identity governance program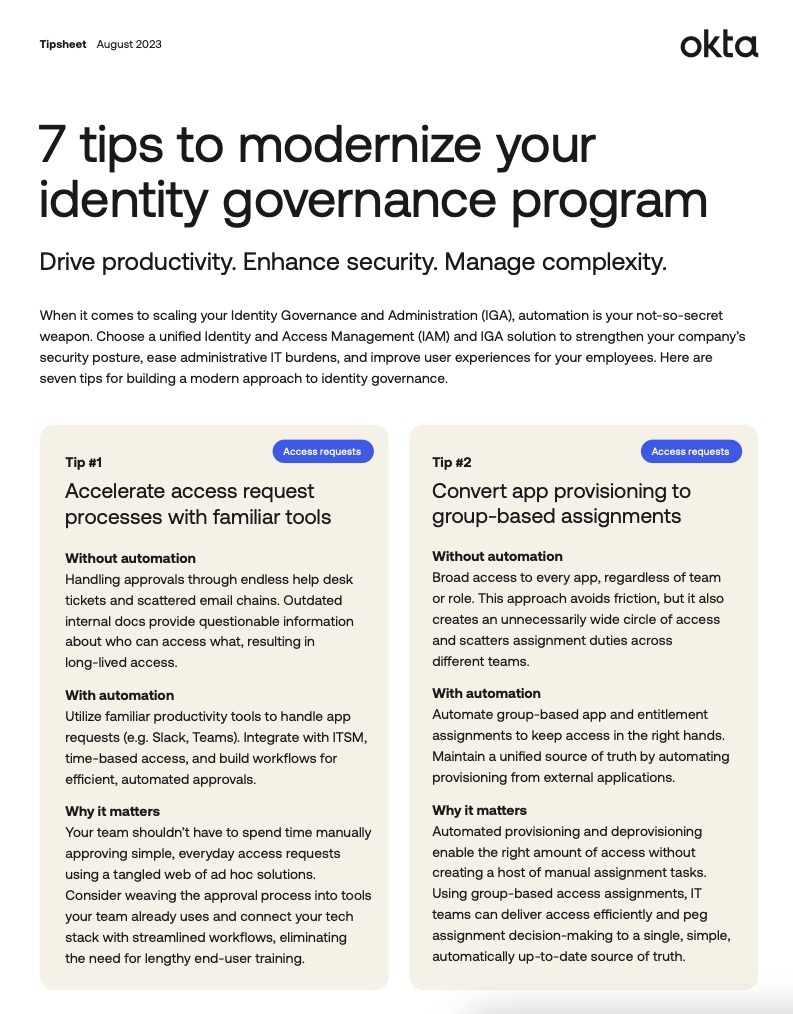 Drive productivity. Enhance security. Manage complexity.
When it comes to scaling your Identity Governance and Administration (IGA), automation is your not-so-secret weapon. Choose a unified Identity and Access Management (IAM) and IGA solution to strengthen your company's security posture, ease administrative IT burdens, and improve user experiences for your employees. Here are seven tips for building a modern approach to identity governance.