Automate Complex Identity Processes Without Code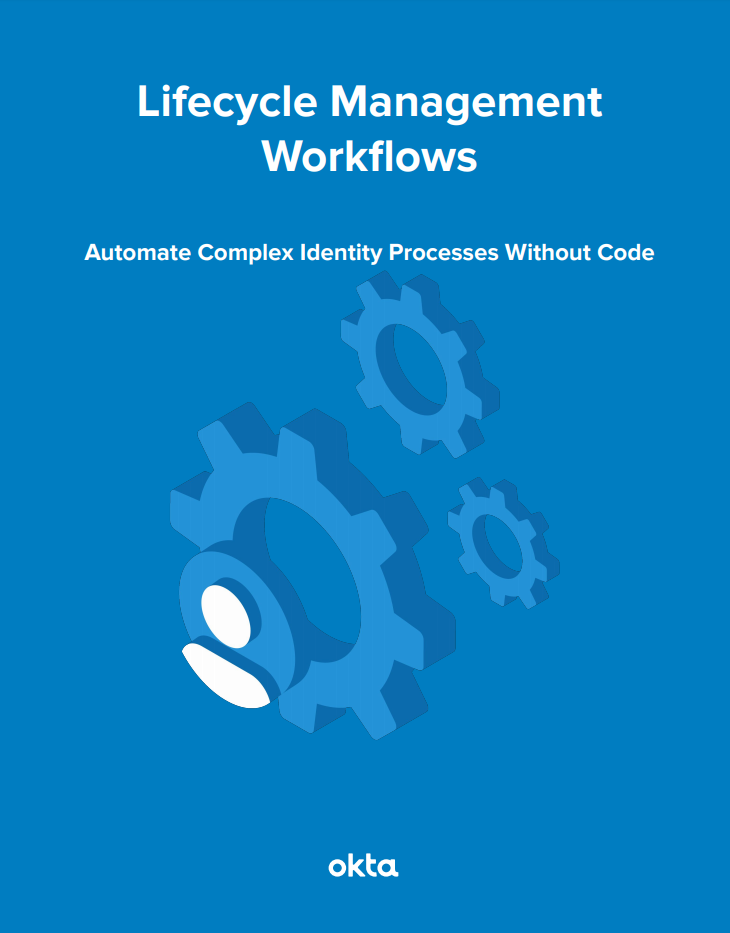 Okta Workflows allows you to automate those identity tasks that require hours of manual work and tons of custom code – like deprovisioning a user and transferring their files to their manager.
By creating if-this-then-that flows, integrating technology central to running your business – such as Slack, Office365, Salesforce, and Box – becomes extremely simple.
Read this whitepaper to learn how your team will increase agility and decrease costs, all while facilitating constant business change and improving your company's security posture.