Solution Brief: Reduce IT Friction - Automate the Identity Lifecycle to Streamline IT Operations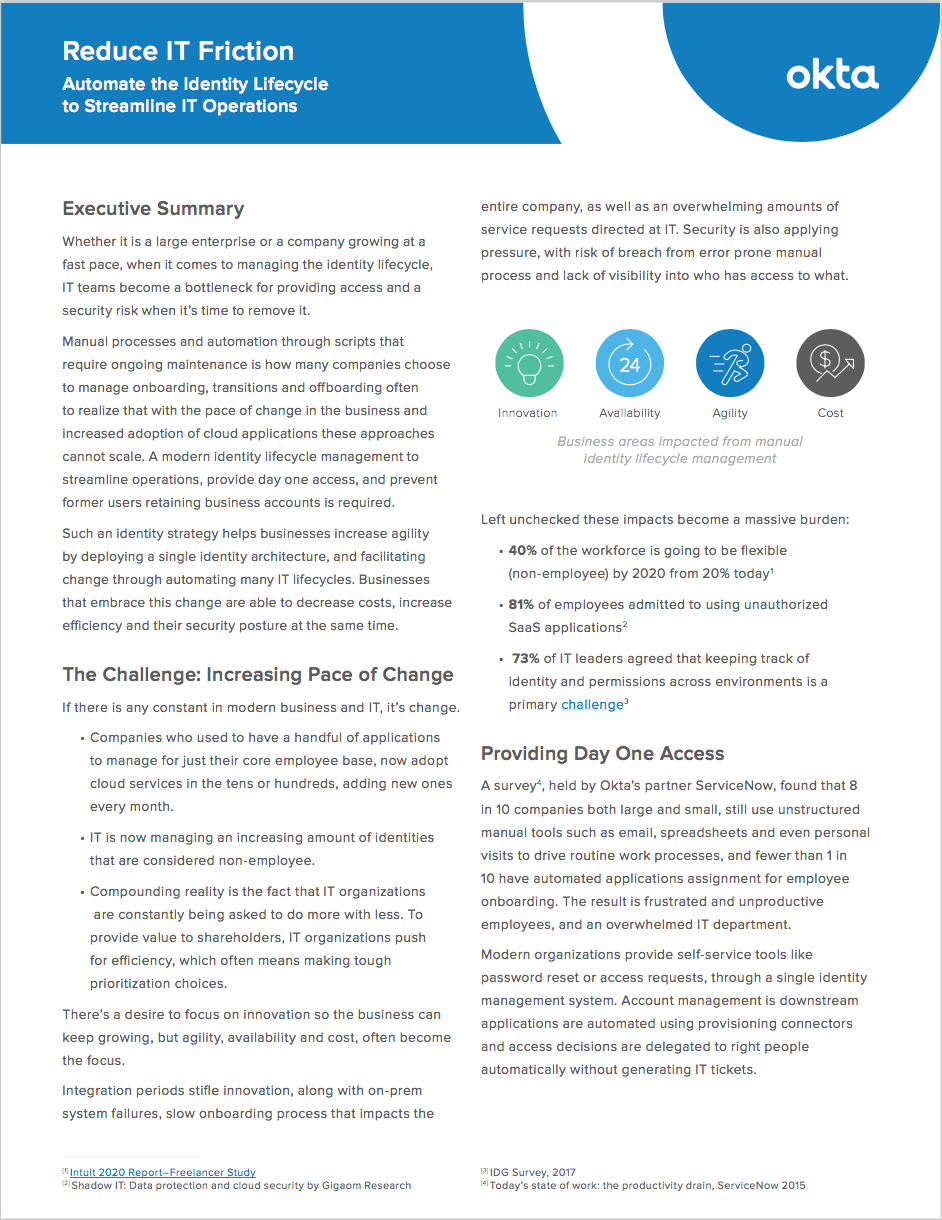 Whether it is a large enterprise or a company growing at a fast pace, when it comes to managing the identity lifecycle IT teams become a bottleneck for providing access and a security risk when it's time to remove it. 
Manual processes and automation through scripts that require ongoing maintenance is how many companies choose to manage onboarding, transitions and offboarding often to realize that with the pace of change in the business and increased adoption of cloud applications these approaches cannot scale. A modern identity lifecycle management to streamline operations, provide day one access, and prevent former users retaining business accounts is required.
Such an identity strategy helps businesses increase agility by deploying a single identity architecture, and facilitating change through automating many IT lifecycles. Businesses that embrace this change are able to decrease costs, increase efficiency and their security posture at the same time.