Protect your organization's cloud applications with Okta and AWS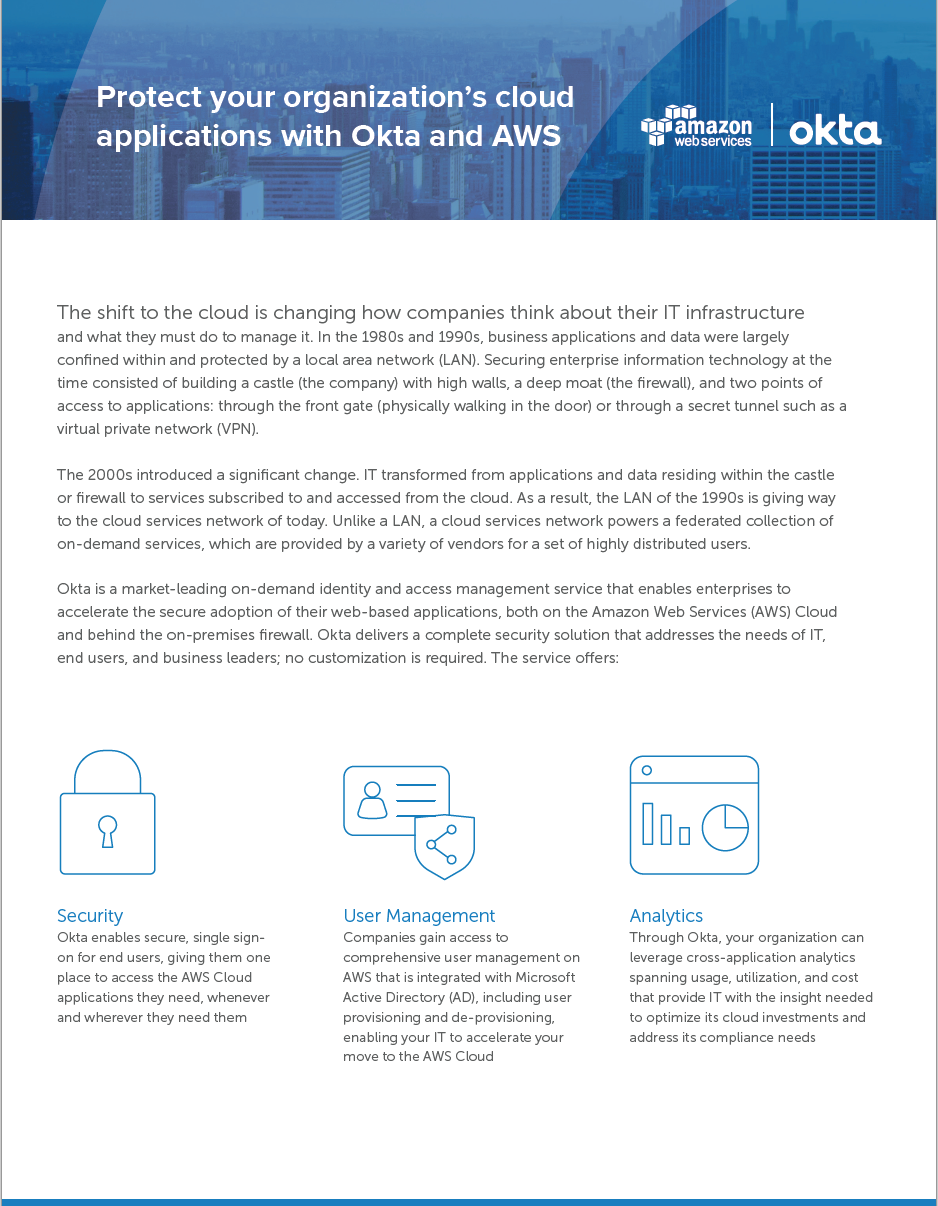 The shift to the cloud is changing how companies think about their IT infrastructure and what they must do to manage it.
The 2000s introduced a significant change. IT transformed from applications and data residing within the castle or firewall to services subscribed to and accessed from the cloud. As a result, the LAN of the 1990s is giving way to the cloud services network of today. Unlike a LAN, a cloud services network powers a federated collection of on-demand services, which are provided by a variety of vendors for a set of highly distributed users.
Okta is a market-leading on-demand identity and access management service that enables enterprises to accelerate the secure adoption of their web-based applications, both on the Amazon Web Services (AWS) Cloud and behind the on-premises firewall. Okta delivers a complete security solution that addresses the needs of IT, end users, and business leaders; no customization is required.
Read this whitepaper to learn how Okta and AWS can protect your organization's cloud applications.