Solution Brief: Simplify and Strengthen Access to On-Prem/Hybrid IT Apps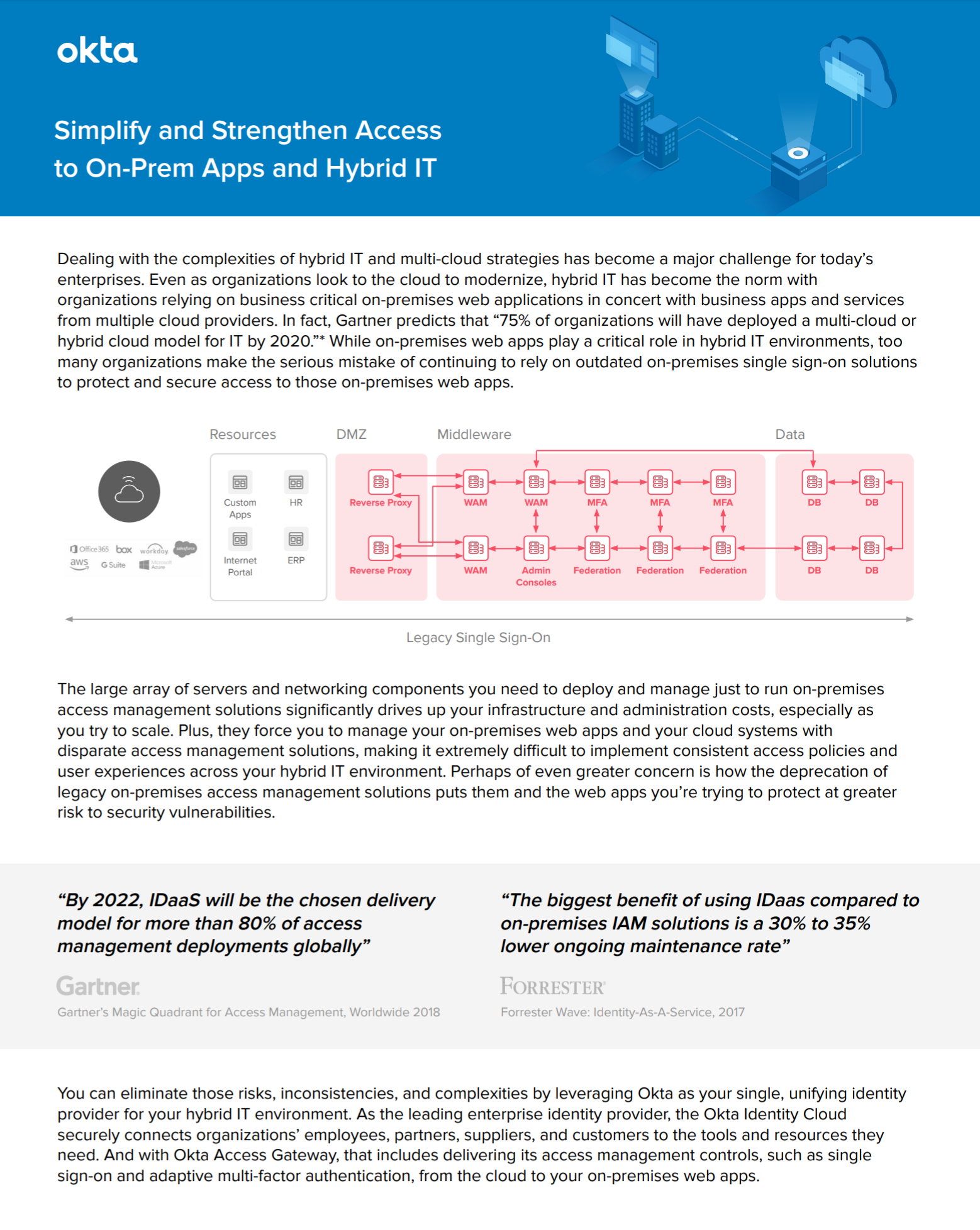 While on-premise web apps play a critical role in hybrid IT environments, too many organizations make the serious mistake of continuing to rely on outdated single sign-on solutions to protect and secure access to those on-premise web apps.
The large array of servers and networking components you need to deploy and manage just to run on-premise access management solutions significantly drives up your infrastructure and administration costs, especially as you try to scale.
Read this solution brief to learn how Okta Access Gateway can deliver access management controls, such as single sign-on and adaptive multi-factor authentication, from the cloud to your on-premise web apps, without making any changes to your on-prem web applications.