Zero Trust with Okta: A Modern Approach to Secure Access from Anywhere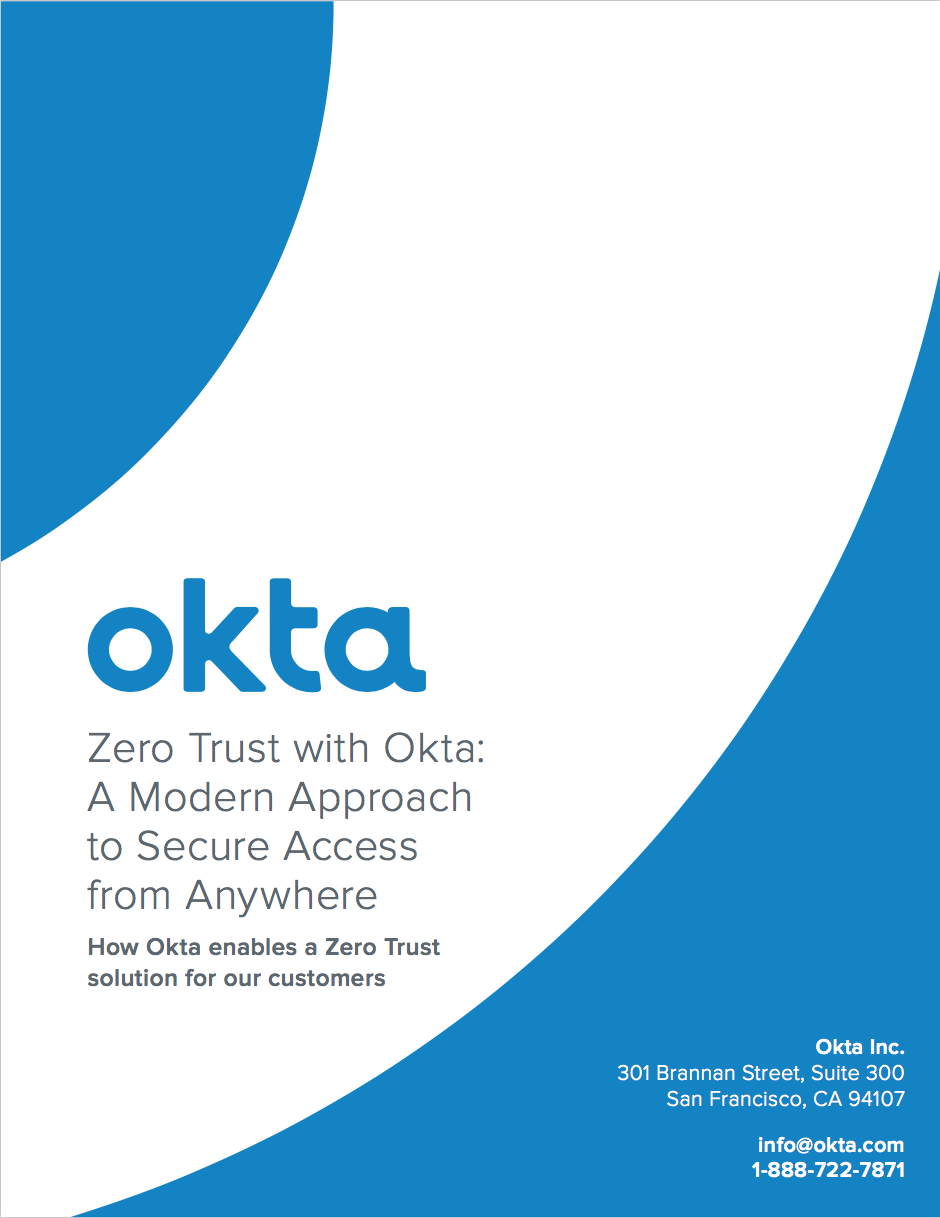 It is no secret that in recent years, organizations have started to adopt a cloud-first strategy. As companies continue to adopt cloud applications, it is critical to move past the traditional on-premises, perimeter based approach to security, to a modern, identity centric approach. The ease of access to cloud applications presents new challenges to IT administrators – gone are the days when employees worked solely from their office, on a domain joined machine. Employees have redefined what it means to stay productive – we need to access corporate resources from airports, coffee shops – or really, anywhere with internet access. 
With the proliferation of various platforms and devices in the enterprise, verifying the identity of users accessing corporate resources and the security posture of the devices on which your users are accessing those corporate resources from becomes critical. Identity is the key control point in determine who can access corporate data, from where, and on what devices.  
The commonly accepted methodologies to modernize enterprise security are Forrester's Zero Trust Model and Google's BeyondCorp. These two approaches to security assume that all access to corporate resources should be restricted until the user has proven their identity and access permissions, and the device has passed a security profile check. Both approaches also highlight the idea that the perimeter is no more secure that the outside, and thus your security solution should assume that all access is untrusted, until the end user is able to prove otherwise. These methodologies are vendor agnostic and highlight the importance of privileged access to corporate data regardless of the technologies in your environment. 
This whitepaper presents how Okta offers a Zero Trust solution for our customers via our contextual access management feature set. Okta's device trust, Adaptive MFA, and partnership with leading security and analytics vendors enable customers to deliver a seamless end user experience, in combination with a low complexity setup for administrators. 
Download the whitepaper here to learn more.