A Strategic Approach to Zero Trust Security: The Spectra Alliance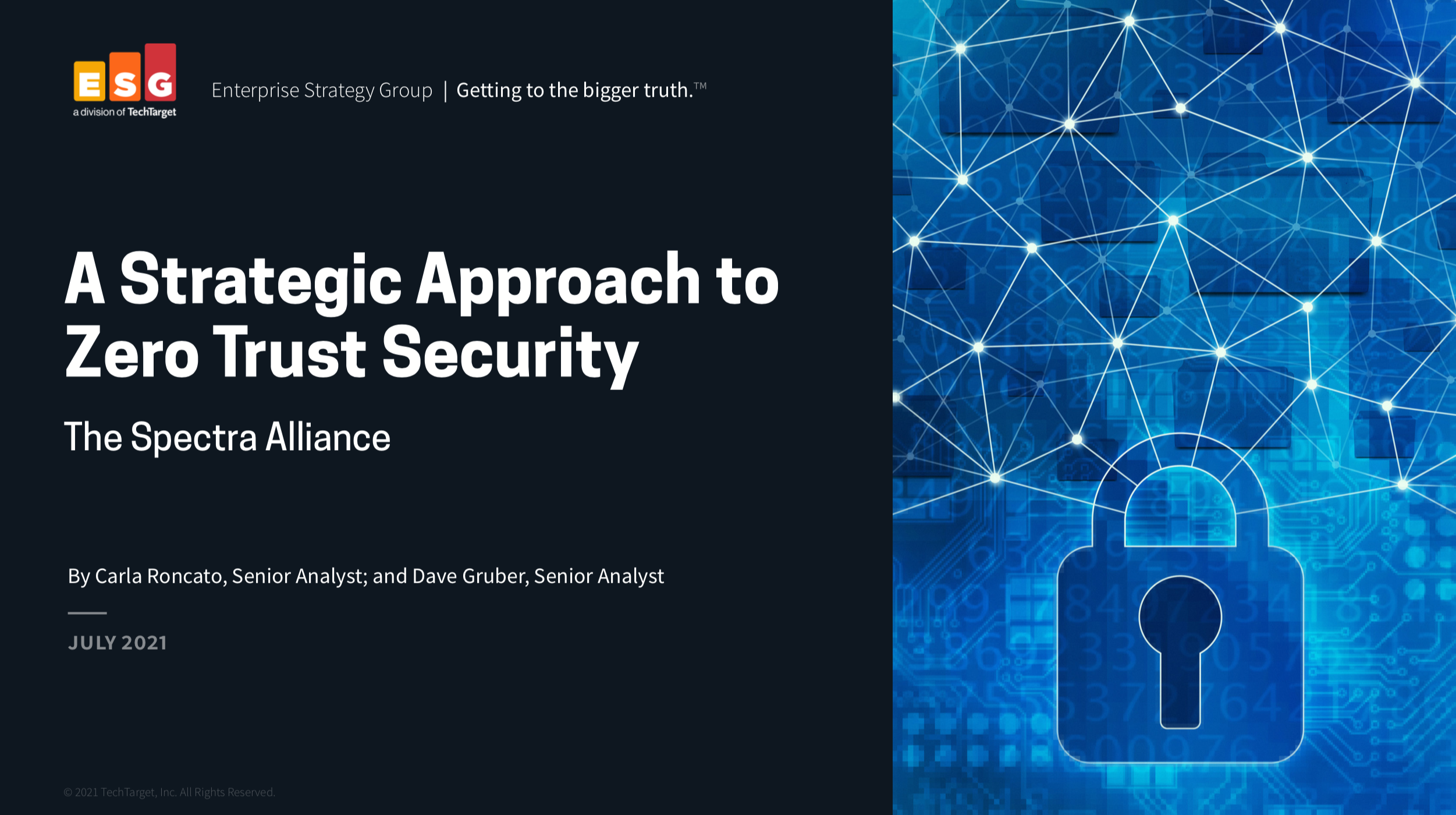 Zero trust is a strategy for improving an organization's security posture by focusing on protecting resources such as identities, data, and applications while minimizing the attack surface and access to development environments, corporate networks, and infrastructure. Zero trust is not a product, but rather a formula or model that assumes there are no perimeters, no safe zones, no safe users, and therefore, zero trust.
The journey to zero trust is different for every organization. The Spectra Alliance, a partnership between Crowdstrike, Netskope, Okta, and Proofpoint, provides a strategic and comprehensive approach to help organizations advance towards a zero trust architecture.
Download this eBook to learn how the Spectra Alliance can help you accelerate your zero trust journey while providing the following:
Increasing coverage
Reducing risk
Moving to an interoperable architecture
Deploying frictionlessly
Operating cost-efficiently