Inheriting from Okta's FedRAMP Authorization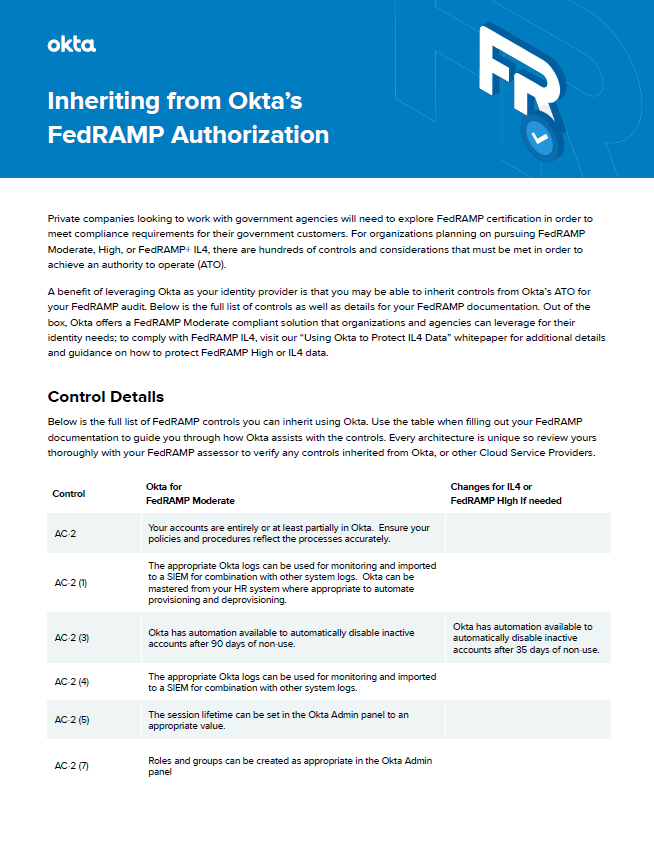 Using Okta as your identity layer enables your company to inherit some of Okta's FedRAMP controls and lean on Okta's FedRAMP status for your own ATO. This paper will summarize the controls you can inherit from Okta and the settings to use in your Okta org to meet FedRAMP requirements. Note: this assumes your organization is using the FedRAMP cell of the Okta tenant to support Federal Agencies.
See also Okta's whitepaper, "Configuring Okta for FedRAMP Compliance" for more information on setting up your own compliant instance of Okta.