Securing Hybrid IT is a Journey: Where Organizations Fall on the Maturity Curve Today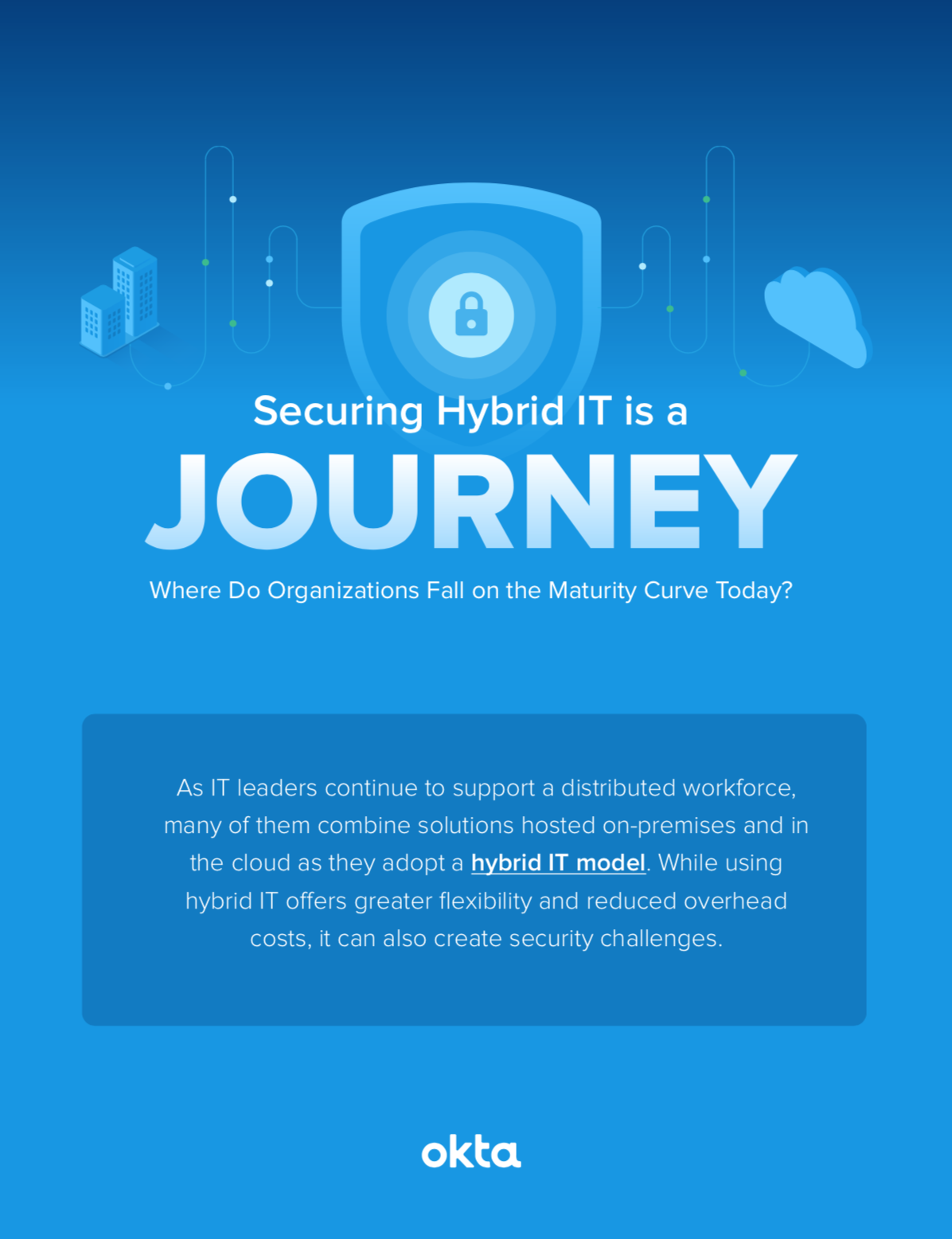 New research reveals that 89% of companies use a hybrid infrastructure model. But most companies have a long way to go to boost the maturity of their hybrid IT security.
See what companies are getting right and what they're getting wrong in Okta's new report based on a survey of IT leaders.
Get the report to see:
What aspect of hybrid IT security companies struggle with the most
The top strategies for securing on-prem systems
How companies secure remote user access to IT resources